The Best Time to Send a Newsletter to Optimize Open Rates
You've put love and time into crafting the perfect copy and chose a design that is on fleek, and on brand. Now it just needs to be on time.
You don't want your newsletters to get lost in the inboxes of your audience. One of the ways to make sure yours gets read is by optimizing the sending time. In this article, we'll reveal how you can find the perfect time for your audience to complete your email marketing strategy.
TL;DR: According to recent studies, the best time to send a newsletter is between 10am to 3pm, in the middle of the week. This is likely because people are most active at work and on their computers at this time of day.
Here's some advice on the best send times if you want to optimize open rates according to the research:
Early morning send times generally perform better than afternoon or evening send times. The top three best morning send times are:

10 am: Takes first place in several studies about send time optimization.
9 am: Data shows this is a popular time to send email marketing campaigns.
8 am: This appears to be a high-engagement time, as people may check email when they begin their workdays.

Afternoon send times can also be successful for email opens. The top two best afternoon send times are:

1 pm: A popular time to get email opens, possibly because people check email right after lunch.
3 pm: This could be a successful time to send your email campaigns, as people check out of work mode and look for distractions.

Evening send times generally have lower open rates than morning or afternoon send times. The least effective send times are:

6 am. to 9 am: People are typically commuting or getting ready for work during this time and may not have time to check emails.
6 pm to midnight: People are winding down for the day and may not want to engage with work-related emails.
Find the right time for you with Flodesk
With stunning designs and easy-to-use analytics, Flodesk has you covered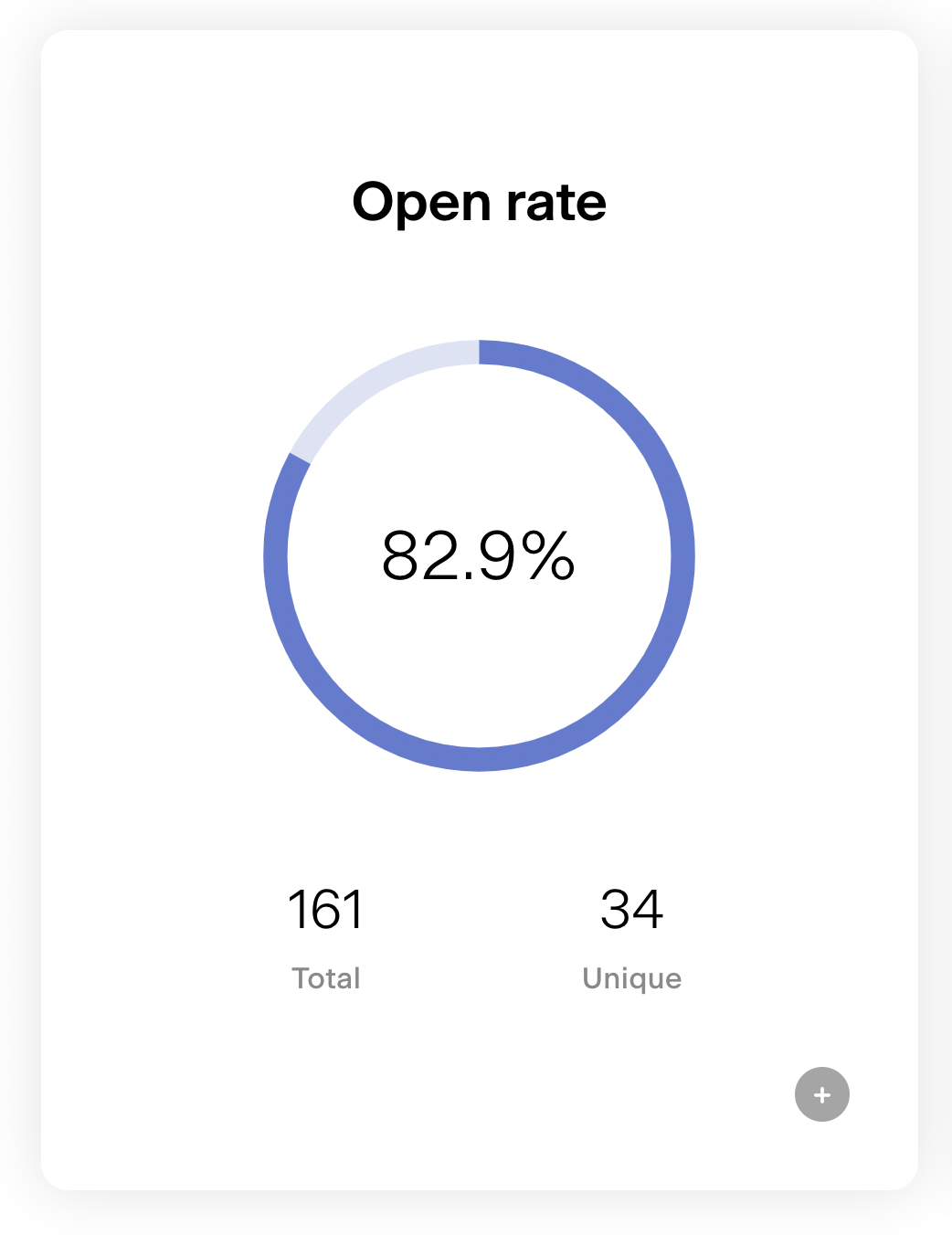 Overall, sending your newsletter emails in the middle of the week is your best bet. Who wants to open a bunch of emails on Fridays? Here is a breakdown of the best day according to 10 studies conducted on the highest email engagement times.
Sunday is the worst day to send emails if you want your open rates to thrive.
Tuesdays and Thursdays are a safe bet when it comes to the highest open rates.
Mondays aren't consistently bad or good—which means that it could highly depend on your specific audience.
Weekdays work better than weekends in general, but this is only looking at opening rates. You should also think about other metrics, such as engagement. Perhaps your audience has more time to interact with your content on the weekend.
Timing matters when sending out newsletters and email campaigns to your customers. The time you send your email can affect all kinds of metrics—the most obvious one being the open rate. Getting the moment just right to land in someone's inbox can drastically increase the chances of them reading your emails. But there are more benefits:
Optimizing send times can positively impact click-through rates because you catch people when they're ready to buy or book a call or appointment.
Timing also affects how well people engage with your content. People are more likely to engage with content that is relevant to them at a specific moment—and if they have the time to look at it. Email engagement can be measured in various ways, from click-through rates to forwards, or in-email interactions like clicking on polls.
You can improve brand awareness with email marketing by sending your newsletters at the right time. It can even trigger people to expect and look forward to your emails if you're consistent with your timing (and quality content). Combine it with smart subject lines and they'll recognize you instantly.
Your email campaigns can improve customer relationships by playing into the needs of your target audience. You send them relevant content at times that work for them, instead of pushing promos in the midst of their working day.
Does the ideal time differ for B2C and B2B?
When optimizing send times for your marketing emails, it definitely matters whether you're targeting B2C or B2B readers.
Let's start with the most obvious example: if you're trying to reach a B2B audience, you don't want to email them on weekends only for them to find your email on Monday in a pile of other to-dos and must-reads. And they're unlikely to open your emails during their weekend wind down, so this would lose you a lot of traction.
The best time to send email campaigns aimed at B2B is probably during business hours, when people are at their desk and already focused on work.
But if your email subscribers are consumers, and more specifically, working parents, the weekend might be perfect. Saturday morning might be their moment to browse through their emails with a cup of coffee.
Of course, there's no guarantee for any claim to the best time for each target audience. That's why testing is crucial. Individual habits and preferences can vary widely, so make sure to test what works for each audience—or even for individual readers.
Of course, open rates don't say it all. You'll want your email marketing to increase brand awareness, to get people to take action, and increase conversions. Take a look at these newsletter examples that lead the way.
Get unlimited sends & subscribers with Flodesk
We'll never increase pricing because your email list is growing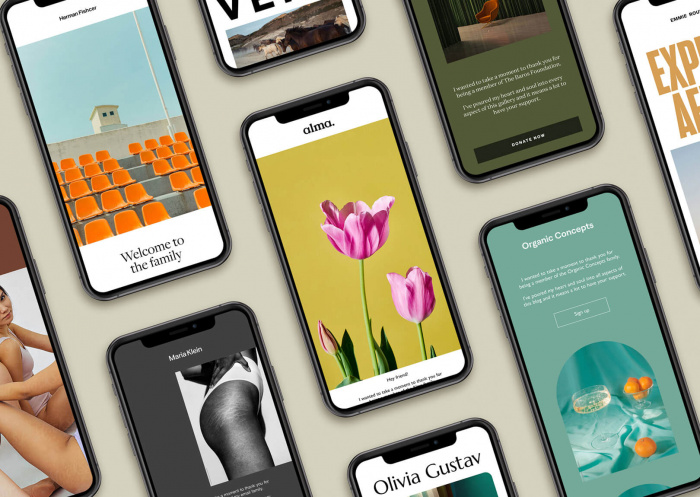 What to consider when optimizing your send times
We all deal with emails and newsletters differently. Here's what you need to keep in mind when creating your email marketing strategy and figuring out the best time to send newsletter content.
Know your audience
Understanding who your readers are will give you a lot of pointers to help pick the right send time. Chief Marketing & Growth Officer, Francesca Nuvola, points out that the best sending time "depends on the location, culture, and habits of your target."
Here are some questions that help you determine what your audience needs, and when:
What time zone(s) are my audience members in?
Are they primarily reading on a mobile device or are they desktop users?
What are the peak times for engagement on my website or social media platforms?
What type of content does my audience prefer?
Or: ''When would you like to receive our newsletter?''
You can even straight-up ask what your readers consider to be the right time to receive your weekly newsletters the moment they first fill out your newsletter sign-up form. That way, you can optimize email timing right from the get-go.
Avoid Monday mornings
Mondays are hardly ever the right time to push new things on people: they're busy enough as it is. Inboxes are flooded with what's been lifted over the weekend and then some, and energy is low.
You want to reach your audience when they are focused and when your newsletter will pop up clearly in their inboxes. Even though you're eager to send your beautiful-looking news, hold on to it until they actually have time to really appreciate it.
Test different send times
Experimenting is encouraged when it comes to sending times. Conduct A/B testing with different send times and track how it affects metrics. It might take a while before you find the sweet spot but when you do…
Stay consistent
Once you determine the peak time for your audience or different segments, stick with it. People might start looking forward to your content at specific times in their week, and you will want to deliver —this increases brand awareness and strengthens customer relationships.
Monitor performance
Keep an eye on the metrics. You might notice that even after finding the right time to send emails, open rates drop. Check if this has something to do with things like seasonal trends, and learn from it so that you can adapt for the following year.
Match your subject line
Even on the best day of the week, at the best performing hours, your email campaign can still see low opening rates. That's because other factors are weighing in too, such as your subject line. Play around with these as well, to find what works best in your subscribers' inboxes. Then dazzle them with subject lines and newsletter headers that make them want to read all the way through.
With the right tool, this is a lot easier to do than it may sound—and you can reap some real benefits from it. Check out our free trial to see how easy it is to create beautiful newsletters, measure your campaign's performance, and how optimize it for your target audiences.
Finding the right time to send your newsletters means you'll have to look at a combination of metrics—and choose the ones that are most relevant to your goals. Here's what you can look at:
Click-through rates
Open rates
Open rates tell you how many people actually clicked on your email—the most important thing you want to be measuring. Several things can affect your open rates: your delivery time, subject lines, and how often you send emails.
With Flodesk, you can automatically resend emails to subscribers who didn't open your newsletter a day after your first send. Some people simply need a quick reminder!
Bounce rates
In some cases, not everyone on your list receives your email in their main inbox. If your newsletters are going straight to spam, this will reflect in your bounce rate. This is an important indicator that you should work on the deliverability of your emails.
Unsubscribe rates
We've all been there: receiving yet another newsletter of a company we simply have seen too much of or not the right things, and we head straight to unsubscribe. If you're consistently delivering emails at the wrong time, that company could be you—so make sure to reach out to your audience when it suits them best.
Conversion rates
Optimizing your open rates isn't just about getting more people to read your content—it can directly link to your conversion rates. If you're linking to any type of product or service, see if you can spot a link between open rates and revenue over time.
Time spent reading
And finally: are people actually paying attention to your content? Simply opening your email and checking out after the first line isn't what you're aiming for. Low reading times might indicate that your content isn't up to par. Some experts believe that the 'perfect time' doesn't exist and that it's actually all about amazing content.
''​​There is no such thing as the perfect time to send a newsletter. You should pick a time when the chance for your audience to read you is higher – that might mean phasing out your newsletter release according to multiple segments. However, good newsletters are like good podcasts; no matter when you publish, an engaged audience will be waiting for good content and will consume it whenever it fits them best.''
Sergi Garcia, Chief Marketing Officer at Red Points
If you're putting a lot of love into your newsletter, you want as many people as possible to read it. Catering to their needs and schedules is crucial in increasing opening rates, avoiding unsubscribes, and boosting conversion.
With Flodesk, you easily create newsletters that look great and work well. We're offering you aesthetics and analytics—a killer combo for effective newsletters. With our convenient drag-and-drop builder, you'll have the perfect newsletter ready to go in no time. Give it a go with our free trial!