Crafting the best email sign-off: 8 examples to inspire you
Table of Contents
Jump to:
Jump to:
Table of contents
Do you ever spend a good few minutes reading over a business email before sending it off and something just doesn't feel right? Maybe you're fussing over your general tone, or your language seems too formal. Then there are Grammarly's suggestions, which only delay things further.
We're sure that your email crafting skills are world-class. However, what you might be missing is an appropriate sign-off. This final sendoff nails your tone and lets the receiver know you're sincere and trustworthy.
This often neglected detail can mean the difference between an engaged user and one that won't respond. One study finds putting more effort into your email sign-offs can boost your response rates by 36%.
Let's dive into the science of writing email sign-offs and find the conclusions to your emails that suit your brand and personality.
We have plenty of sign-off examples categorized into 8 types for every occasion:
Formal sign-offs
Casual sign-offs
Grateful sign-offs
Personal sign-offs
Helpful sign-offs
Humorous sign-offs
Professional sign-offs
Collaborative sign-offs
Formal emails sign-offs
Let's start our email signature tour with the most commonly-used type: formal email sign-offs. They're the classic send-offs we've all been using since the dawn of digital business emails. There's a universal appropriateness to formal sign-off and they're a safe bet if you don't have much data on a demographic.
Here are the best formal examples:
Best regards: Formal doesn't mean cold, and you should steer clear of treating your recipient as just another name on your list. Use this closing if you'd like to show your recipient some warmth while remaining professional.
Sincerely: Simply tell your potential subscriber that you're coming from an honest and well-meaning place.
Yours sincerely: This finishing line makes sense for clients you have a long-standing relationship with and enjoy the occasional business meeting with.
Respectfully: Are you writing to a high-ranking individual within your business or one you would like to work with? This sign-off shows deference and is a great way to warm up to business leaders.
Kind regards: This is a classic sign-off that we recommend as a go-to option for formal emails if you're unsure of where you stand with your recipient but still want to be respectful.
Supercharge your emails with Flodesk
Our intuitive drag-and-drop builder, stunning designs and analytics enable to you to create awesome emails, every time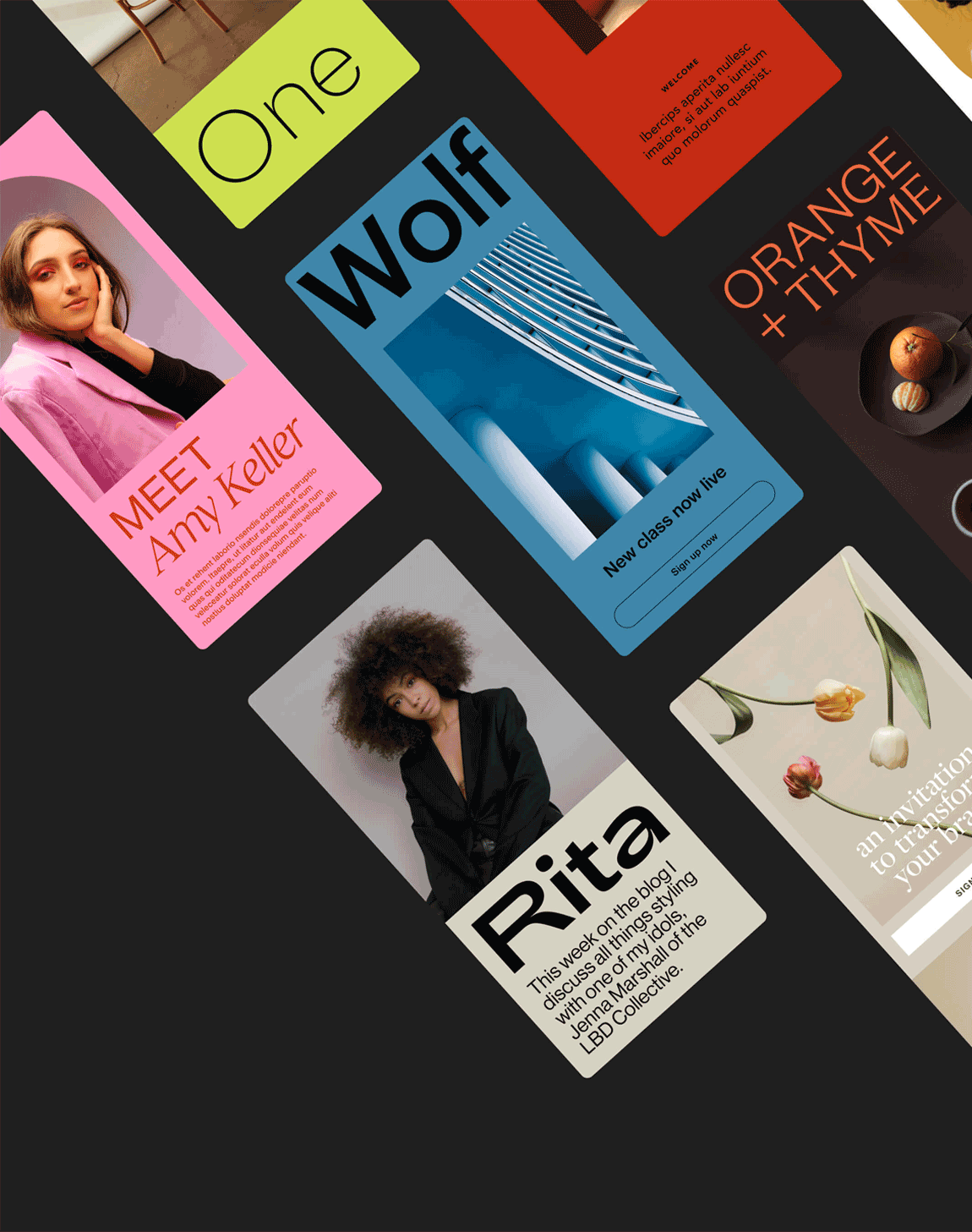 Casual sign-offs
Are you worried about coming across as a bit stiff? Casual sign-offs are popular with businesses that want to come across as friendly and relatable. Of course, casual emails aren't a catch-all option—especially if your target segment prefers traditional courtesies.
We recommend casual sign-offs if your clientele is of the younger generation or if your brand is more relaxed and doesn't conform to old-school business standards.
Here are our top casual sign-off picks:
Cheers: If you want to build a friendly and upbeat rapport with a lead, this is a great way to say goodbye in a way that shows you're an open and approachable person.
Take care: We're all about empathy at Flodesk, and this email sign-off shows you have a sincere interest in brightening your recipient's Monday morning and establishing a great working relationship.
All the best: This positive sign-off is a great combination of formal courtesy and friendly sincerity. You want to show you're invested in your prospect's happiness and continued success.
Warm regards: This is often reserved for friends or family members. But treating clients as you would your inner circle can greatly build rapport and put a smile on a recipient's face.
Thanks: A simple yet effective sign-off that might seem like an underwhelming example. However, ending things in a short and sweet (and grateful) way does a lot for your sincerity.
Grateful sign-offs
According to Forbes, expressing gratitude is one of the most effective ways to build subscriber loyalty. Showing someone you appreciate their time and effort at the end of an email is vital for prospects, leads, and new and long-standing subscribers.
Here are the leading grateful sign-offs for warmer email marketing:
Many thanks: This is a concise and impactful sign-off that conveys genuine appreciation. It demonstrates that you value the recipient's time and effort as a grateful way to sign.
Much appreciated: A warm and modest sign-off that acknowledges the recipient's contribution or assistance. It goes beyond a simple "thank you" and conveys a deeper sense of gratitude.
Thank you in advance: This is a powerful sign-off that shows proactive gratitude for a future action or assistance. By expressing appreciation before the recipient has even done anything, you demonstrate trust and confidence in their willingness to take action.
Thanks a bunch: A lighthearted and friendly sign-off that will express gratitude. It adds a touch of personality and charm to your email, creating a warm and approachable tone.
Gratefully yours: Want to sprinkle some elegance and sincerity in your email? This sign-off is well-suited for more serious or formal business contacts.
Thank you for your business: This is a sign-off specifically tailored to show appreciation to your subscribers or clients. It acknowledges their support and highlights the importance of their patronage.
We appreciate your support: Acknowledge the recipient's assistance, whether it's through feedback, referrals, or any other form of support they've provided.
We value your feedback: Are you sending off a survey or need to assess the strengths of a campaign? Ending your email this way shows how important your subscribers' opinions are.
We're grateful for your loyalty: You should only use this unique sign-off for your long-standing subscribers. Those clients that have been with you for some time deserve to be recognized.
Thanks for choosing us: This is a great sign-off for your new subscribers and shows you appreciate your new business partners and customers.
Personal sign-offs
Do you want to build a personable relationship with a subscriber or client? Personal sign-offs help convince your subscribers that you're sincerely interested in their happiness and success, and aren't just trying to sell them something.
Here are some great personal sign-offs to help you break the ice with leads and subscribers:
Looking forward to serving you: Your subscribers need to know you'll happily fulfill their wishes and help them solve their problems, and this sign-off assures them of your commitment.
I'm here to help: Want to remind your subscribers what your role is in their lives and work? Then send them this trust-building sign-off.
Let me know how I can assist you: This demonstrates a proactive and subscriber-focused mindset. It shows that you prioritize the recipient's specific needs and are ready to tailor your support accordingly.
I'm happy to answer any questions: Prove yourself as an authority that will assist your recipients with any doubts or needs they might have.
Have a great day!: We all want our subscribers to enjoy living and working with you, and this is one of the most positive types of good wishes you can end an email with.
Create emails people read to the last sentence
The sign-off is only important when readers see it — Flodesk's stunning, engaging designs make sure they do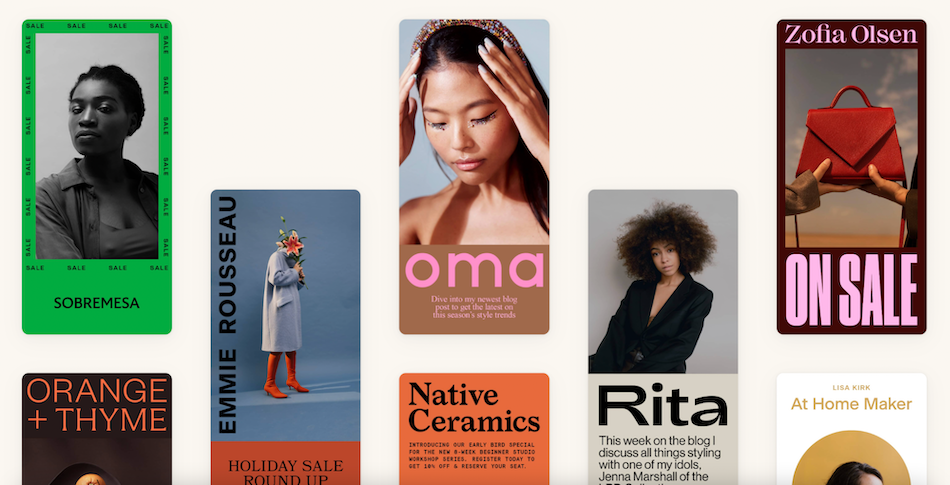 Helpful sign-offs
Providing strong, actionable assistance at the end of an email is vital to any kind of persuasive marketing. Your emails should always include as much value as possible, and helpful email sign-offs are a great way to add an extra touch of goodness to an email without being overly casual.
Let's explore leading helpful sign-offs:
Here's some additional information for you: End your email this way if you'd like to add a few more resources, or guides, or prompt your lead to explore your website and products or services.
If you need anything else, just let us know: You must leave the door open for your leads and subscribers. They should know they can reach out to you whenever they need help or more information.
We hope this helps: While you should always be confident and authoritative in your marketing emails, this sign-off shows you're an authentic individual that appreciates that your leads might need more assistance.
If you have any further questions, please don't hesitate to ask: This sign-off adds a genuine show of care to your email and indicates that you're happy to provide additional assistance if needed.
Let us know if there's anything we can do to make your experience better: This powerful conclusion emphasizes your willingness to improve your subscribers' experience.
Humorous sign-offs
Work doesn't have to be somber, and ending your email with a bit of fun adds a sprinkle of brevity to your emails—however, try to avoid annoying email sign-offs. They also show that you are authentic and personable and don't take yourself too seriously in formal settings.
Here are our favorite funny sign-offs:
Cheers to beers: A lot of people love ending the working week with a refreshing pint of the good stuff. But please use booze-related informal email sign-offs selectively, as many people don't drink alcohol (and perhaps won't appreciate this sign-off on a Monday morning email).
Later, alligator: This is a classic and funny send-off that most people can relate to. If your recipient responds with "In a while, crocodile," then you can be sure you're a perfect match.
Peace out, cub scout: Try this lighthearted and playful sign-off that catches the recipient's attention and brings a smile to their face. It's unexpected, quirky, and injects a sense of fun into your email.
See you on the flip side: An age-old saying turned email sign-off that's especially relevant if you have a meeting lined up with the email receiver.
Hugs and high fives: This is an affectionate and playful sign-off that conveys a sense of camaraderie and warmth. It creates an emotional connection with the recipient, evoking positive feelings.
Professional sign-offs
Professional sign-offs are an essential component of effective email communication. They create a lasting impression of competence, courtesy, and reliability.
Let's delve into the powerful professional email sign-offs and polished closings:
Best wishes for success: This is a classic and versatile sign-off that conveys a genuine desire for the recipient's achievements. This sign-off is usually used when a working relationship or contract has come to an end.
Looking forward to working together: This sign-off demonstrates your commitment to cooperation and mutual success, leaving a positive impression on the recipient.
Let me know if you have any questions: Make the most out of your professional title and engagement and ensure your recipients feel comfortable reaching out to you for clarification or additional information.
Looking forward to hearing from you: This is a good choice if you've requested information in your email as it serves as a reminder for the receiver to reply.
Have a productive day: A professional yet unique sign-off that works well for professional emails.
Collaborative sign-offs
Collaborative email sign-offs play a pivotal role in fostering effective communication and building strong relationships with your recipients. These email signatures emphasize a sense of teamwork, cooperation, and shared goals.
Let's explore collaborative sign-offs: :
Let's work on this together: This collaborative sign-off indicates that you're happy to get the job done as a team. Your clients can enjoy peace of mind when they know you're in it together.
Looking forward to collaborating: Show that you're enthusiastic and motivated with this complimentary email sign-off that also works as a subject line.
Excited to brainstorm with you: Are you in the creative industry? This collaborative sign-off is ideal if you'll be coming up with new and exciting ideas with your clients.
Thanks for being part of the team: It's important to make your subscribers feel like your relationship goes beyond transactions and traditional business relationships.
We make a great team: This is a powerful collaborative sign-off that's great for boosting morale and strengthening your bond with individuals and whole teams alike.
Why care about your email sign-offs? (+ top tips)
Let's face it, email marketing is a crowded house. In 2023, people are sending over 300 billion emails daily. With so many companies competing for prospects' time and attention, every little email detail needs to stand out—even your sign-offs.
Think about it: your email sign-off is like the final handshake after a great conversation. It leaves a lasting impression on your readers and lays the foundation for an effective re-engagement email. By crafting thoughtful and memorable unique email sign-offs, you demonstrate professionalism, warmth, and genuine care for your recipients.
When creating a memorable email newsletter sign-off, the main point is to indicate to your reader that your email has ended. But how do you land a conclusion that fairly reflects your brand tone?
Here are a few email sign-off best practices:
Show some respect: Say goodbye in a way that your subscribers appreciate and establish the language they use regularly. This is especially important when considering welcome email templates.
Gain more credibility: Few things build more confidence in your recipients than a personalized send-off. It shows you're an important member of your company and that you're not employing mass automated emails.
Summarize your intent: Sign-offs are a great way to distill the point of your email into just a few words. For example, "Thank you in advance," reminds the reader that you asked them to do something, as you would in an announcement email template.
Lastly, make sure the rest of your email reflects your intent, respect, and credibility in the same way. Prioritize engaging email content and relevant design to communicate with subscribers. At Flodesk we believe strongly in the power of email design—check out our platform and start designing your email campaigns.
Play around and monitor your sign-off performance
The beauty of email marketing is that you have plenty of room for experimentation, and can jump between the best email sign-offs to test which your recipients respond to most positively.
Of course, you'll need data and metrics to establish which types of sign-offs are helping your marketing efforts. That's where our Flodesk analytics feature comes in.
After spending a good amount of time collaborating with our members, we established what you need from email marketing analytics:
A bird's eye view of your email marketing performance
Compare your metrics between emails, workflows, forms, and checkouts
Comprehensive reports
Flodesk Analytics has all your email marketing performance needs ready, all tied together in a neat and easily digested format. Make the most out of our 30-day trial to test the best email sign-offs.