Beautiful emails.
As easy as it gets.
Get started designing emails that build deep relationships with your subscribers.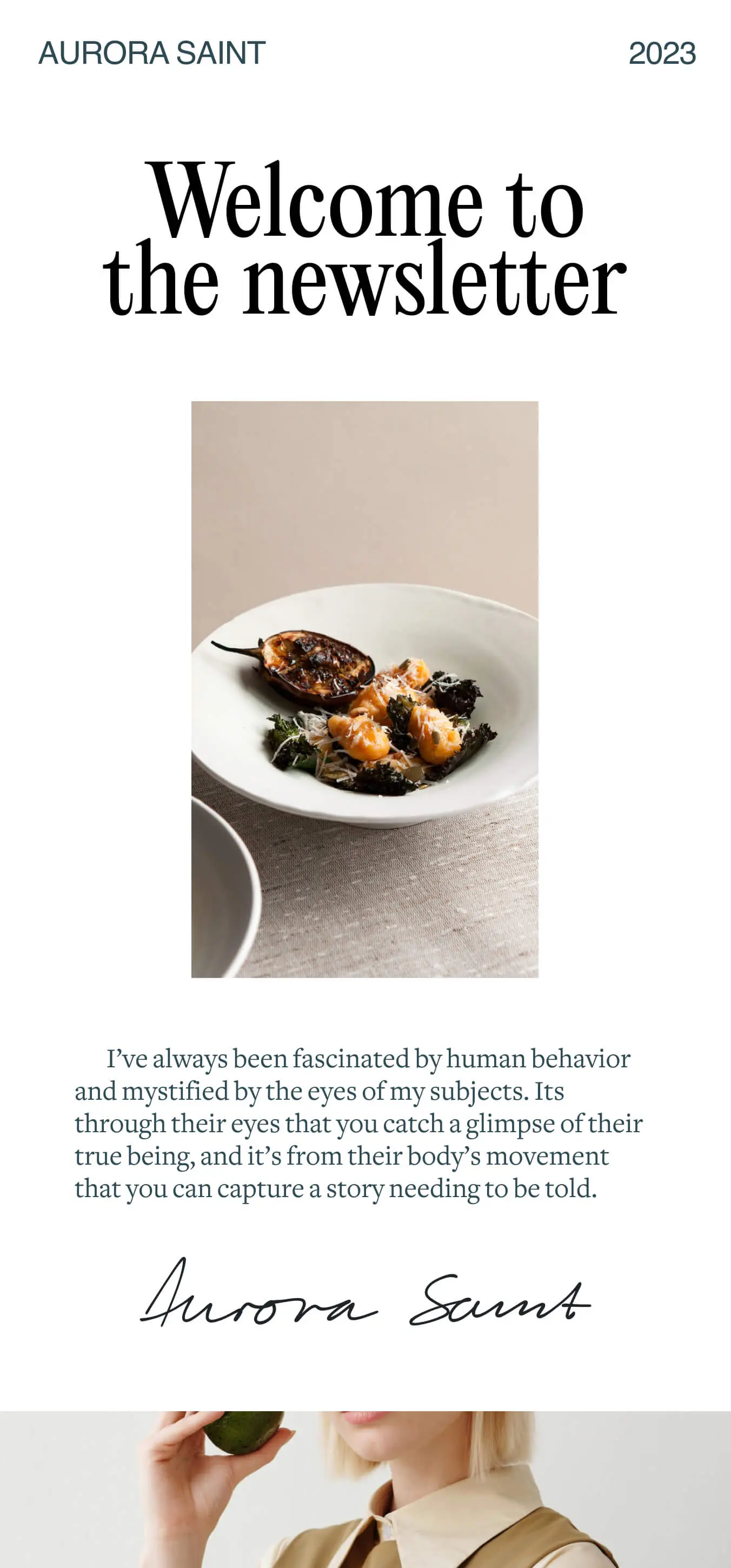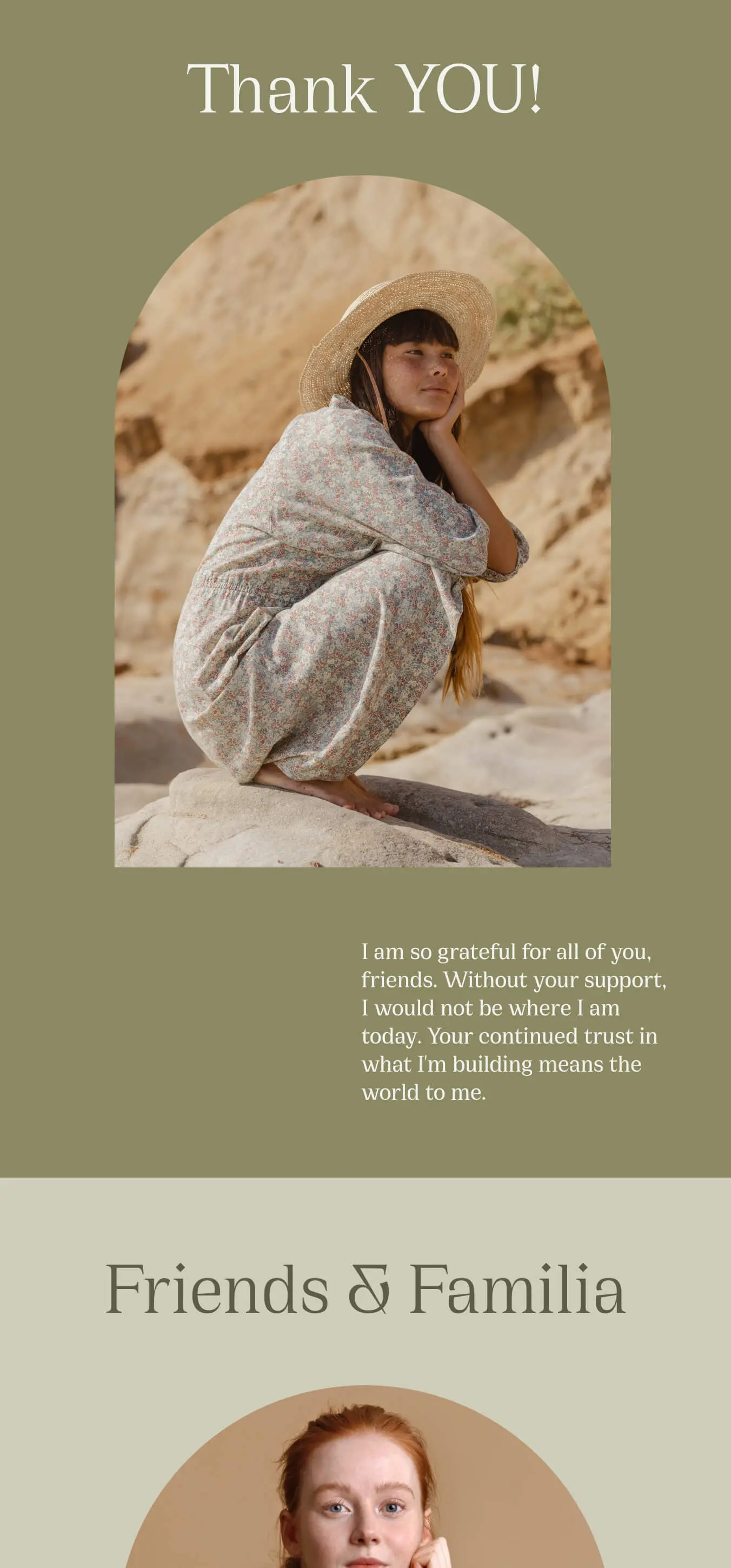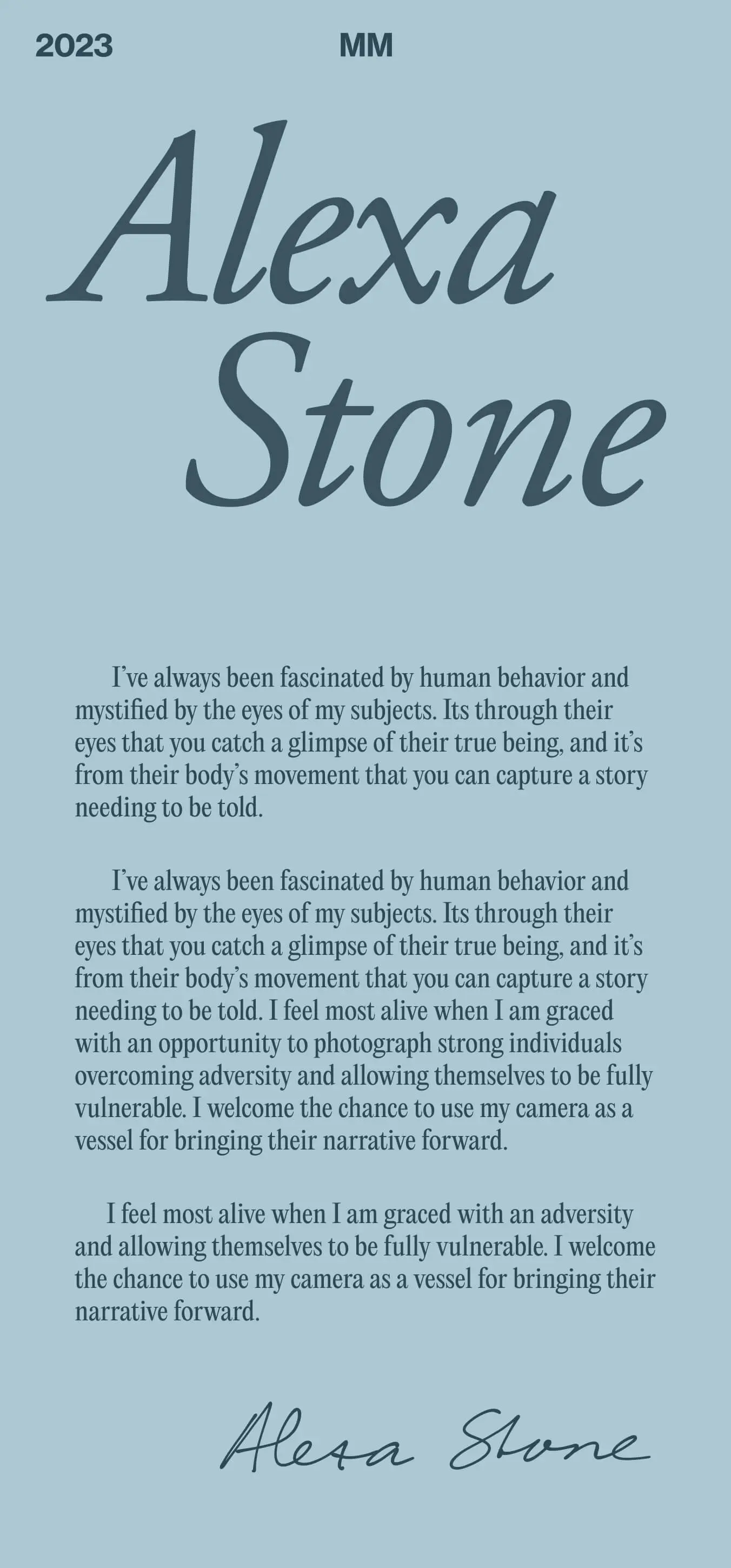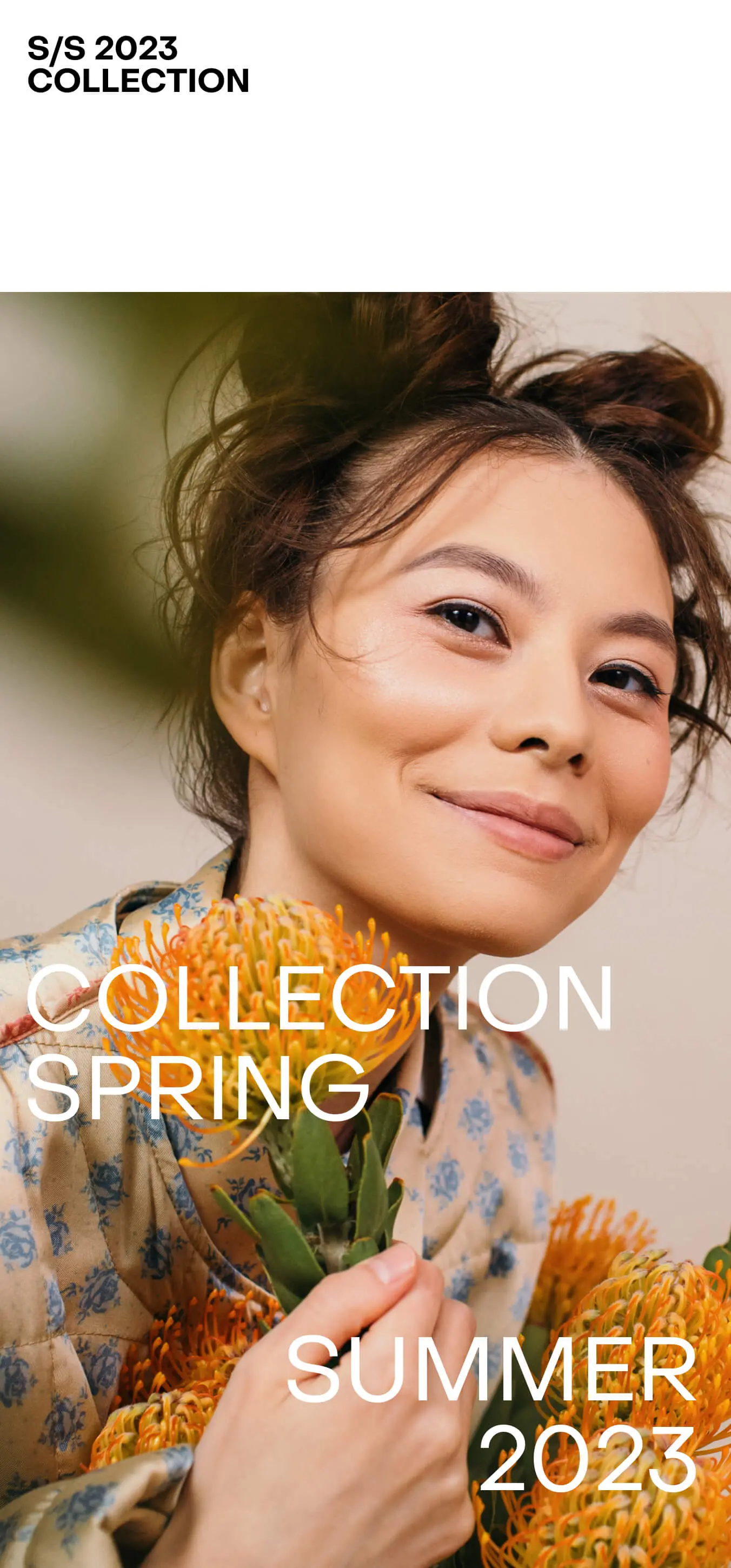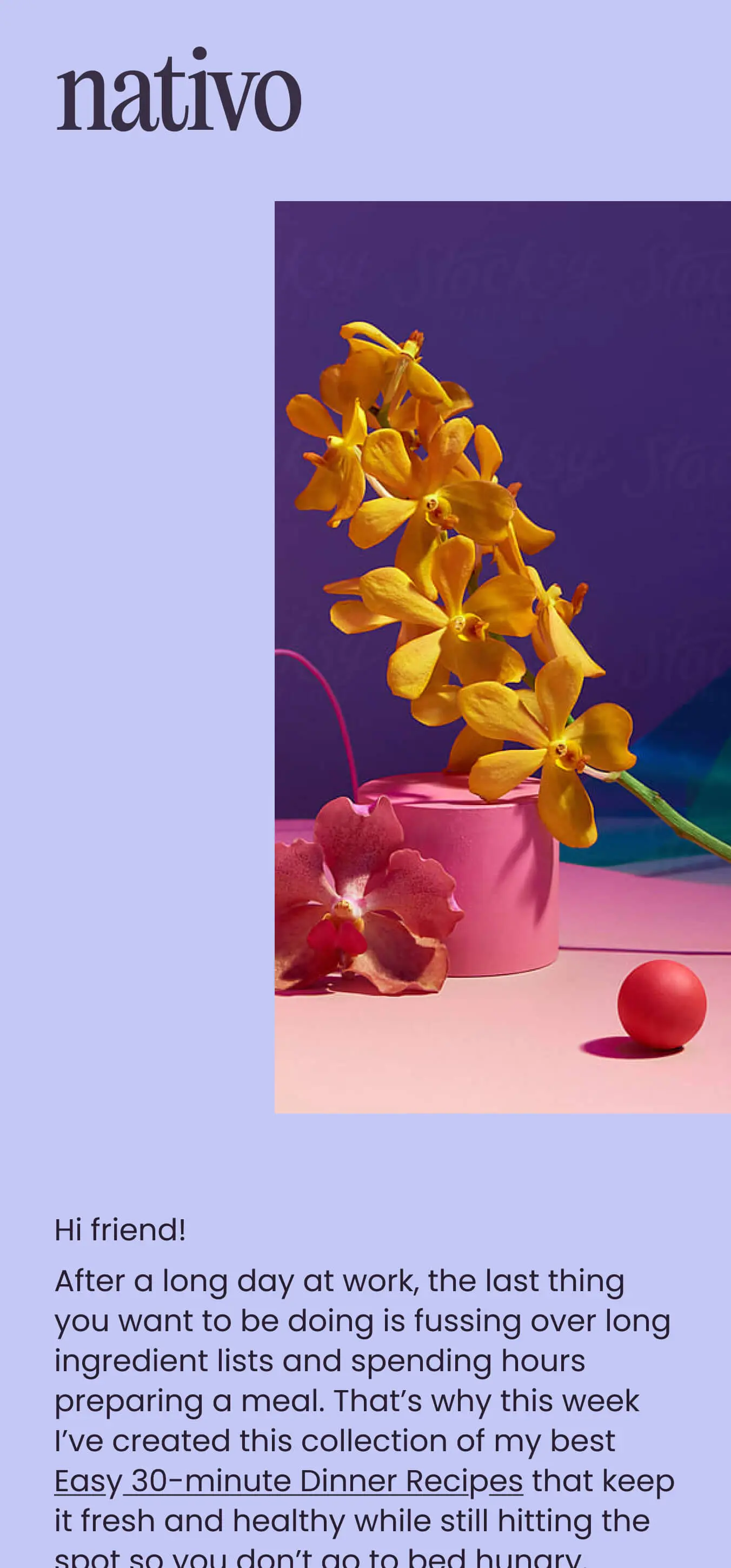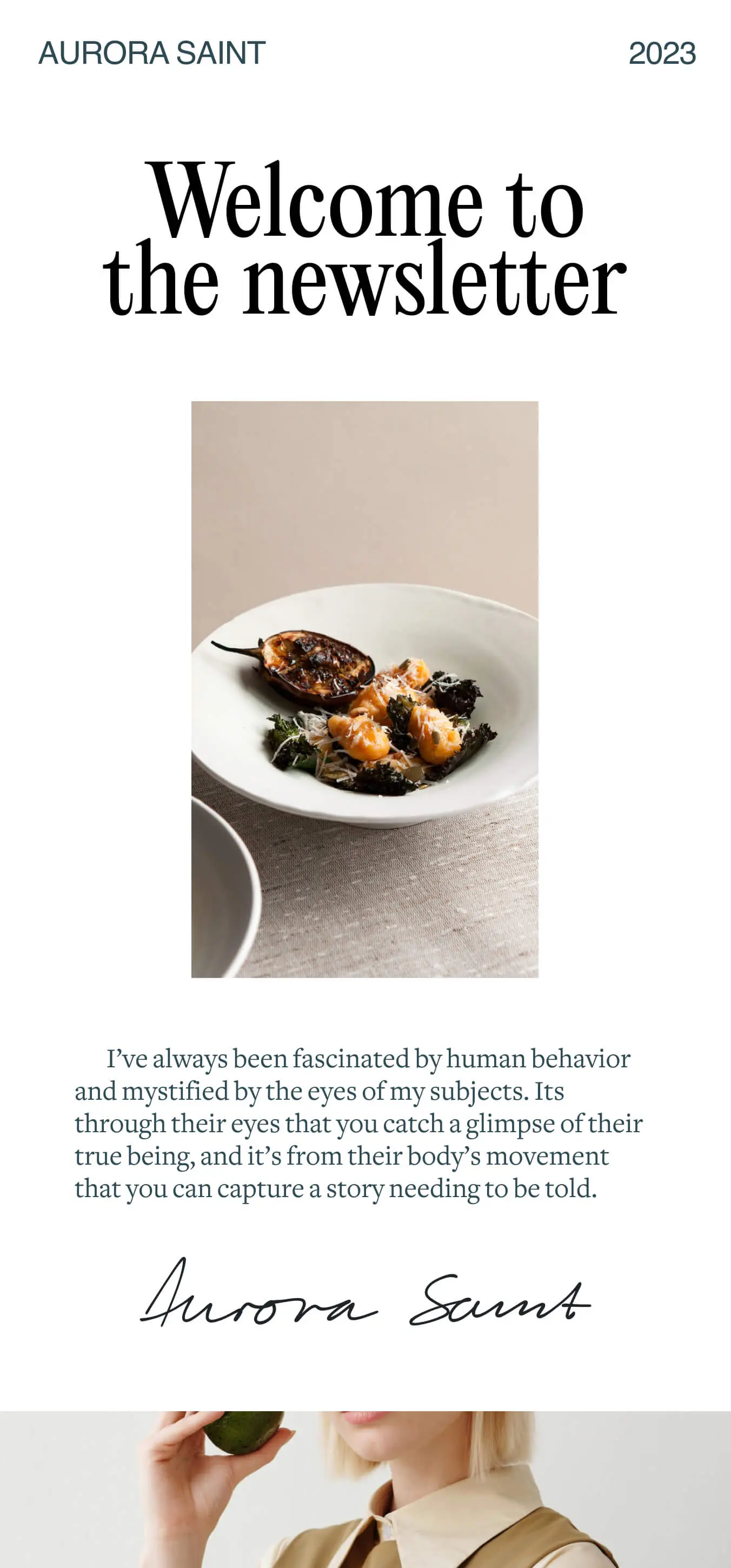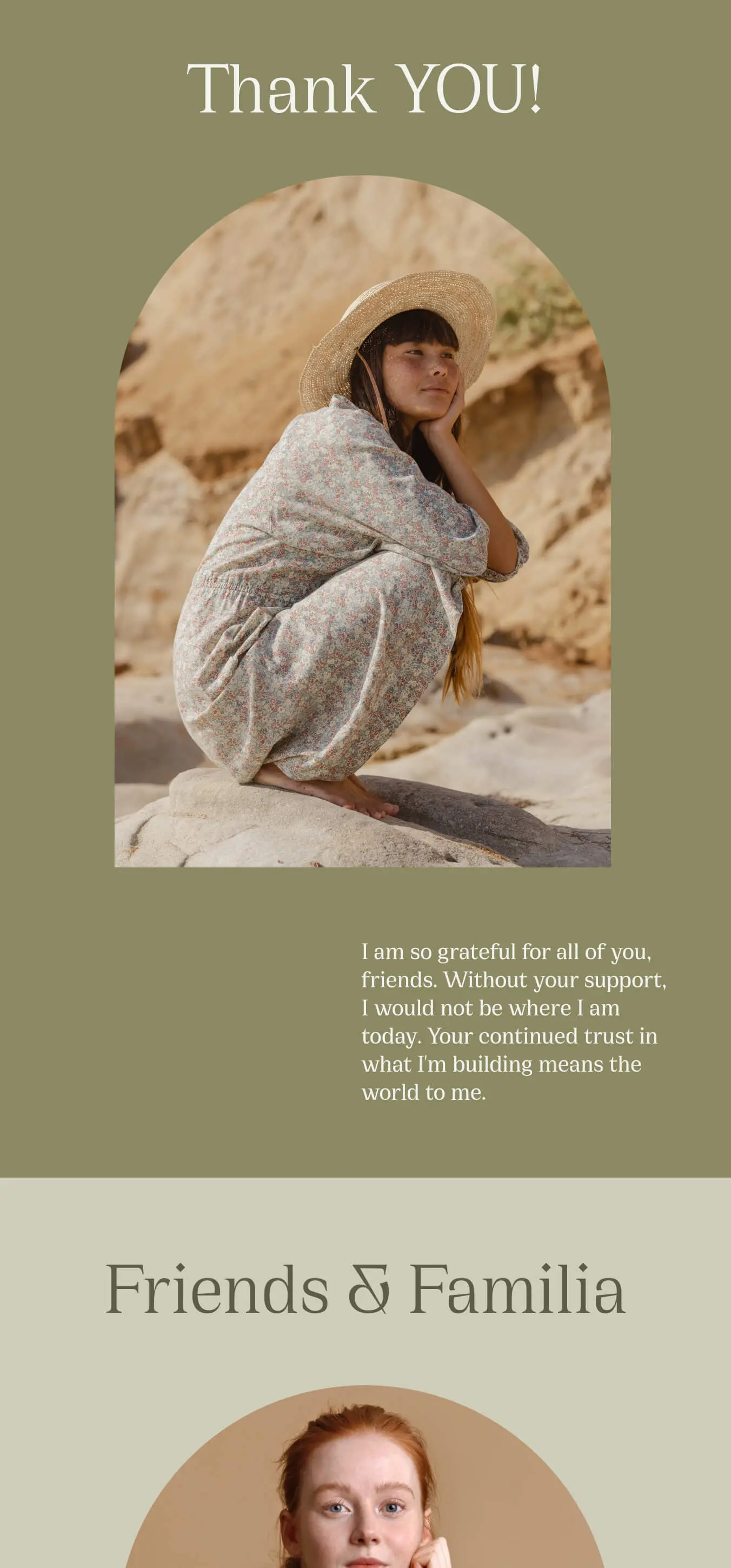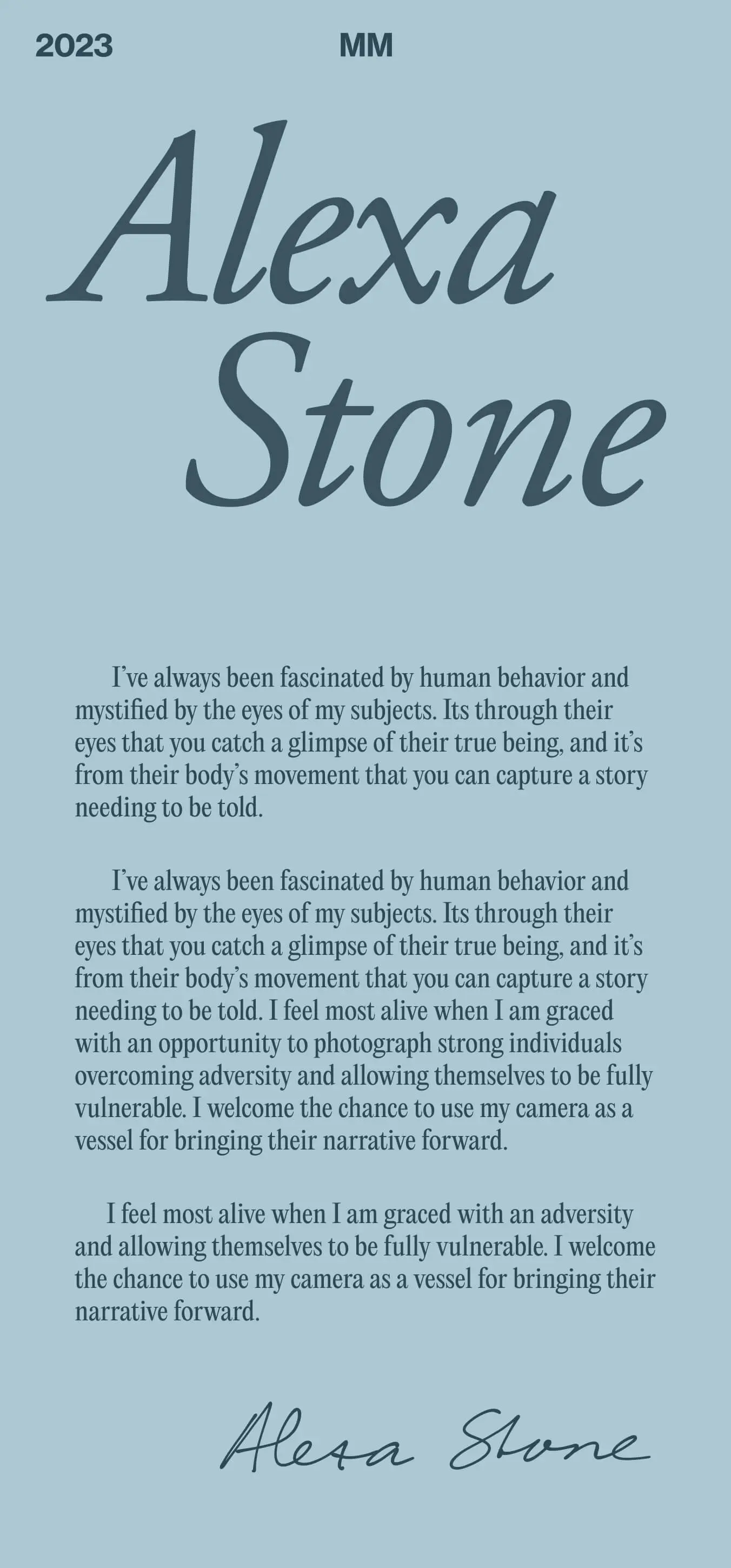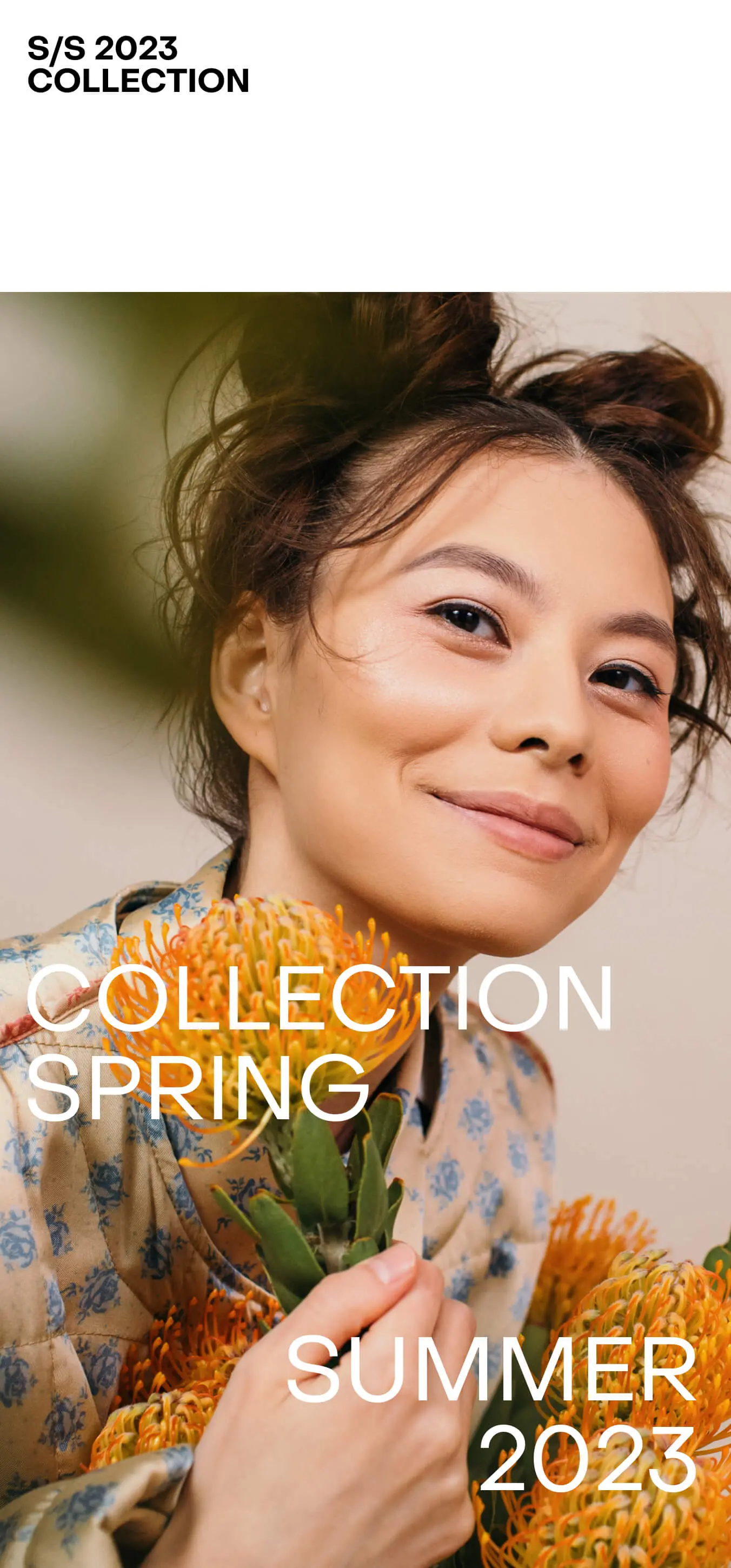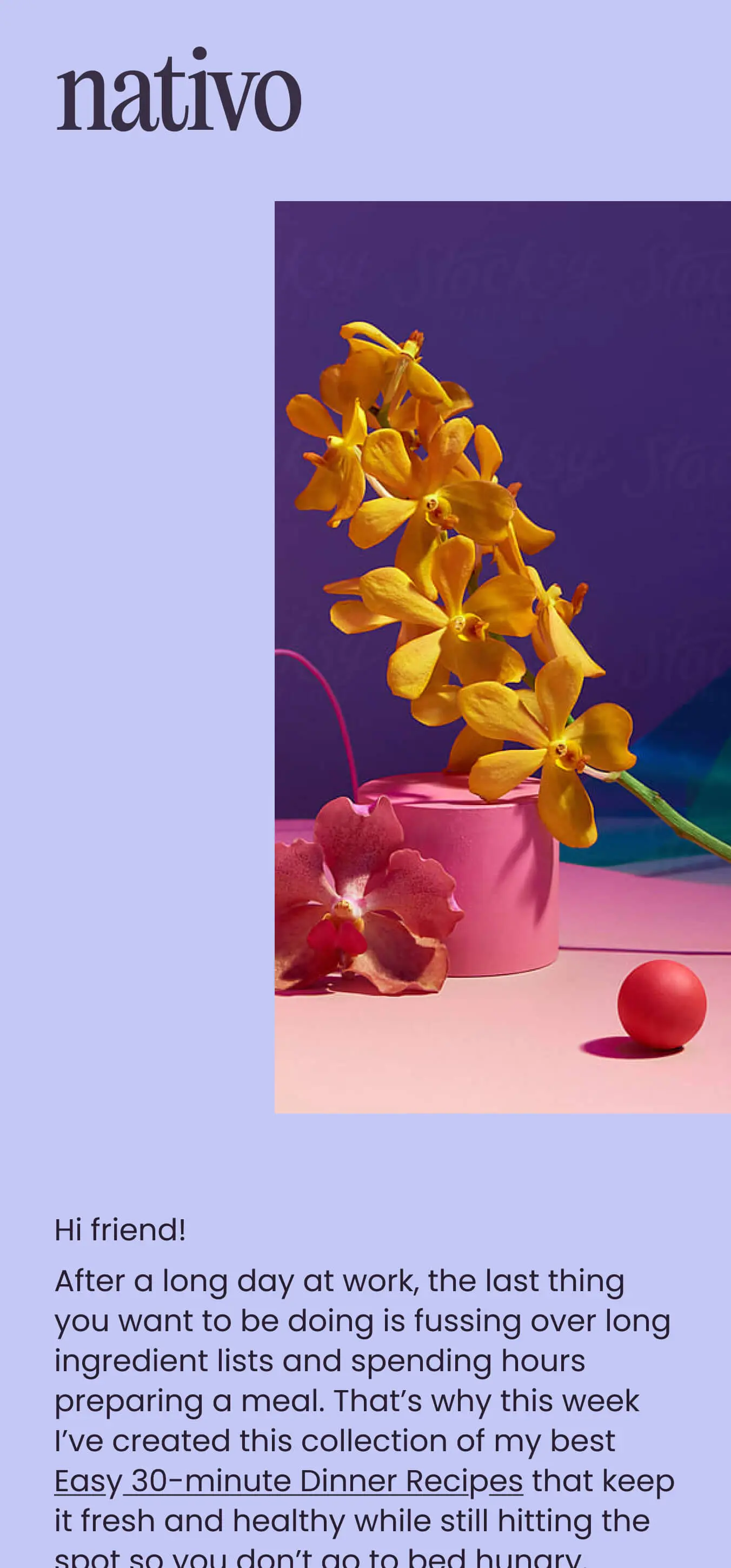 Discover what
you can do with
Flodesk Email
Get lost in creative flow.
Create gorgeous emails with custom fonts, branded graphics, and full creative freedom (oh my!).
No third-party software required.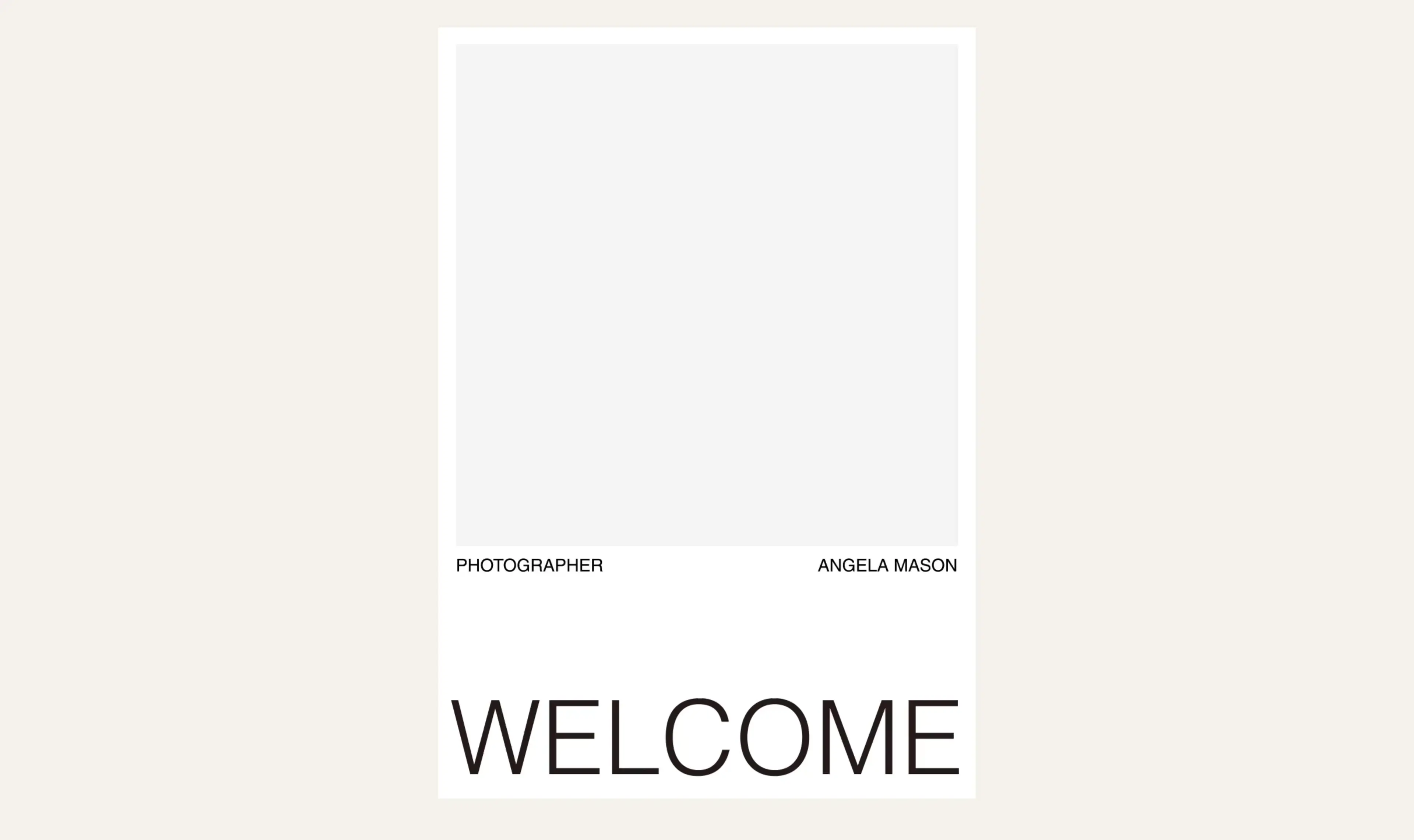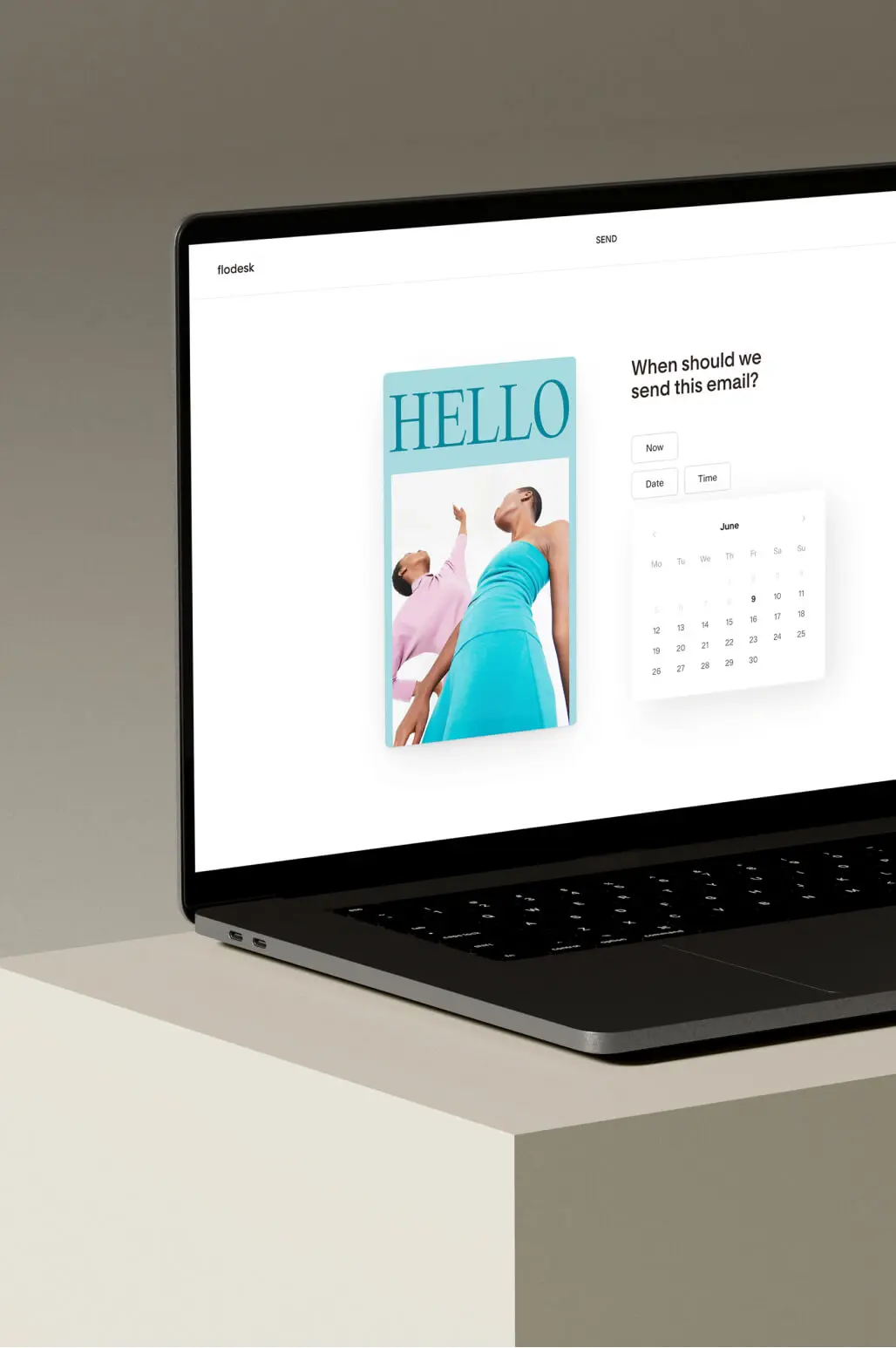 Send it, schedule it, or automate it
Deliver the right message at the right time to the right people. The possibilities are endless.
Connect your favorite apps.
Integrate through Zapier, Pabbly Connect, Flodesk API, or directly with Shopify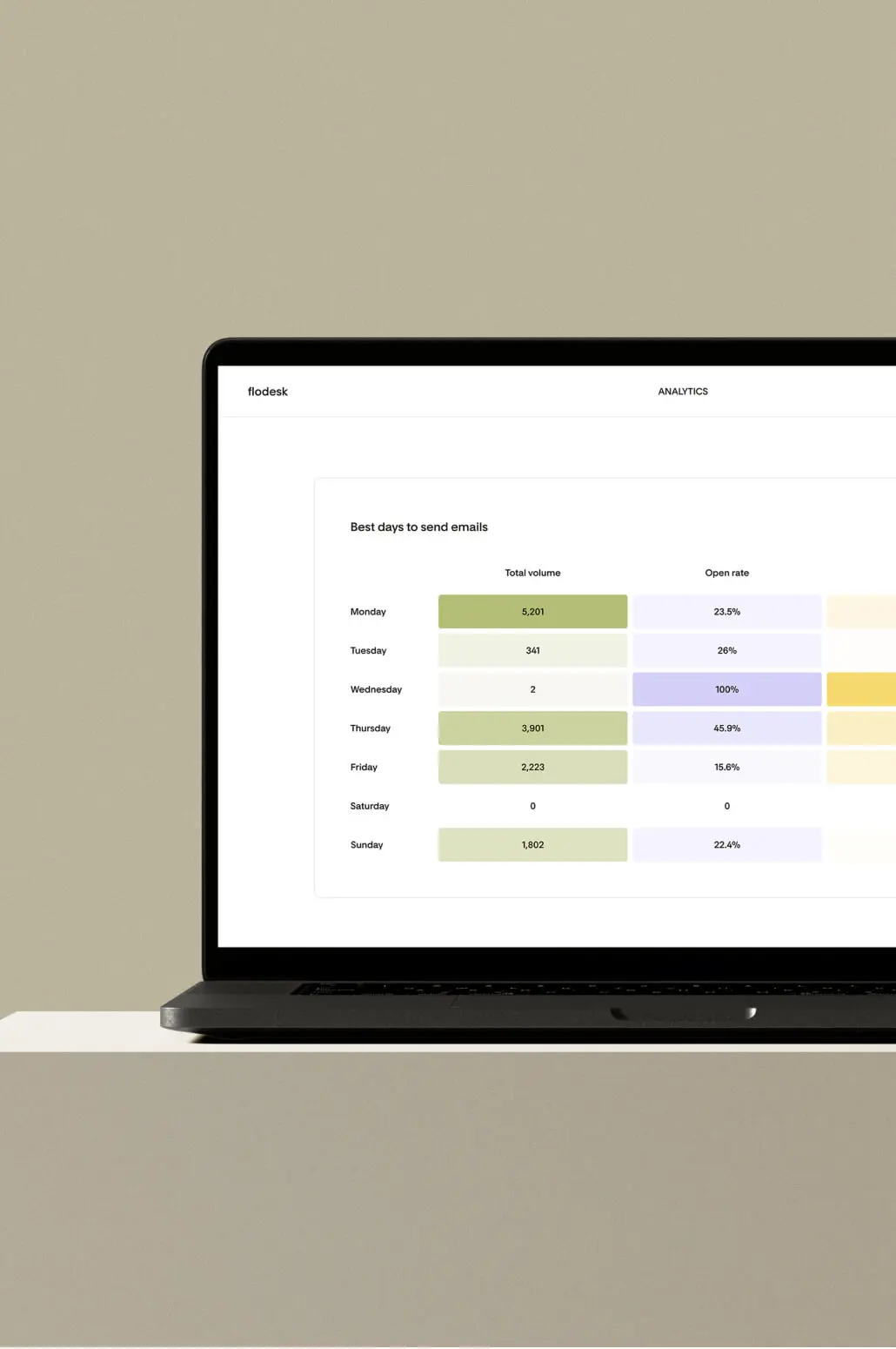 Make decisions based on data
Use analytics to see which emails people love the most, how eager subscribers are to open (or not), which day and time are best for sending, and more.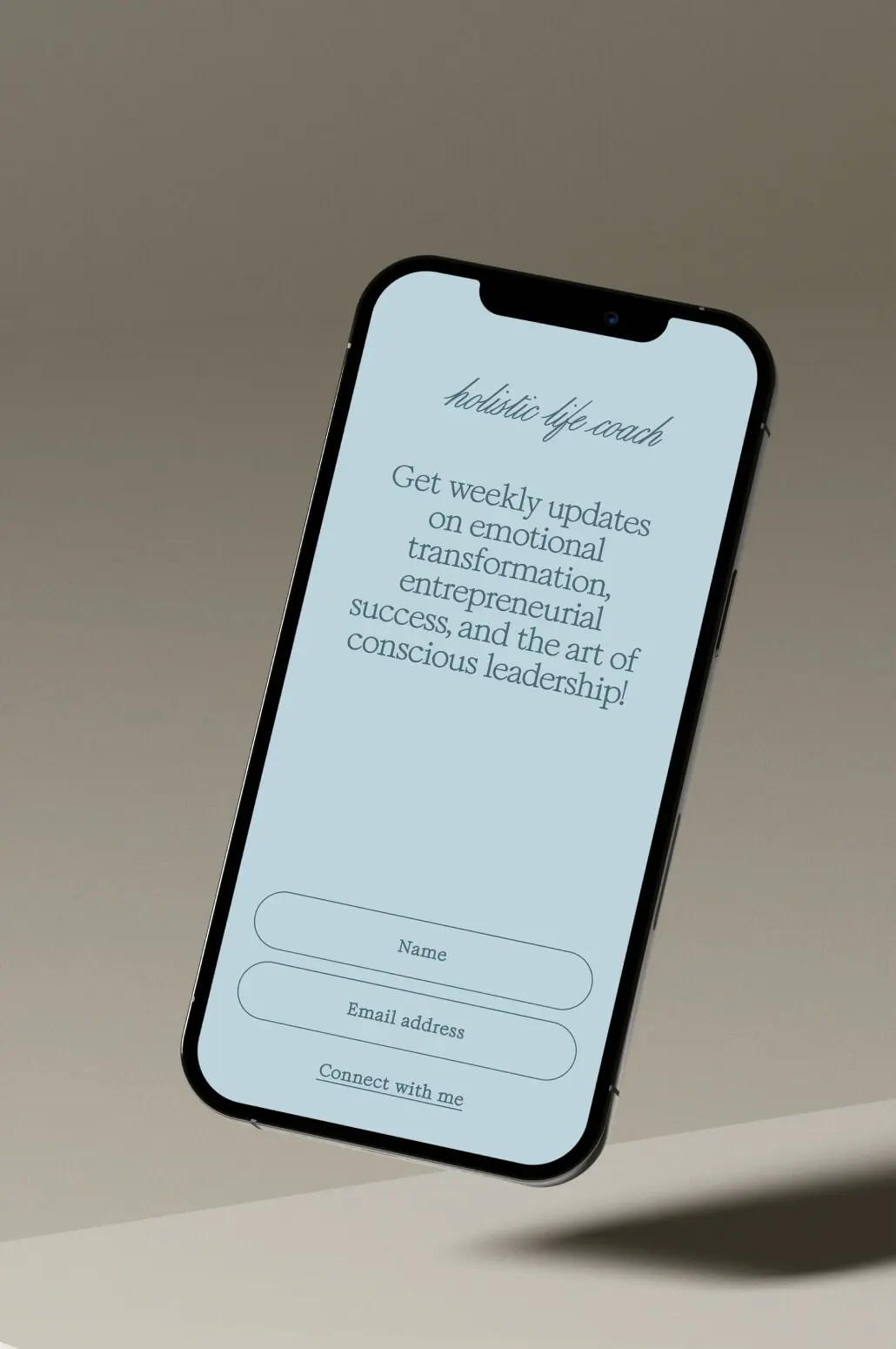 Publish once. Share everywhere.
Win more subscribers by creating stunning, signup-worthy forms and landing pages.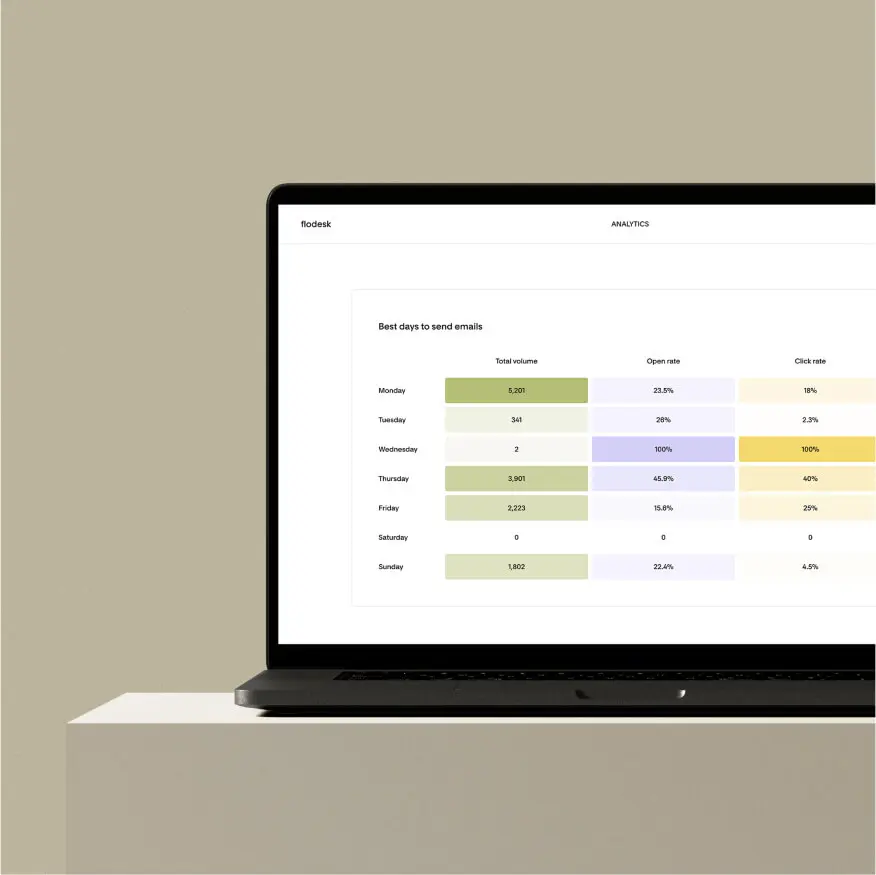 Robust analytics
Understand the growth, acquisition, engagement, and performance of your subscribers, emails, forms, and automations with beautiful visualizations.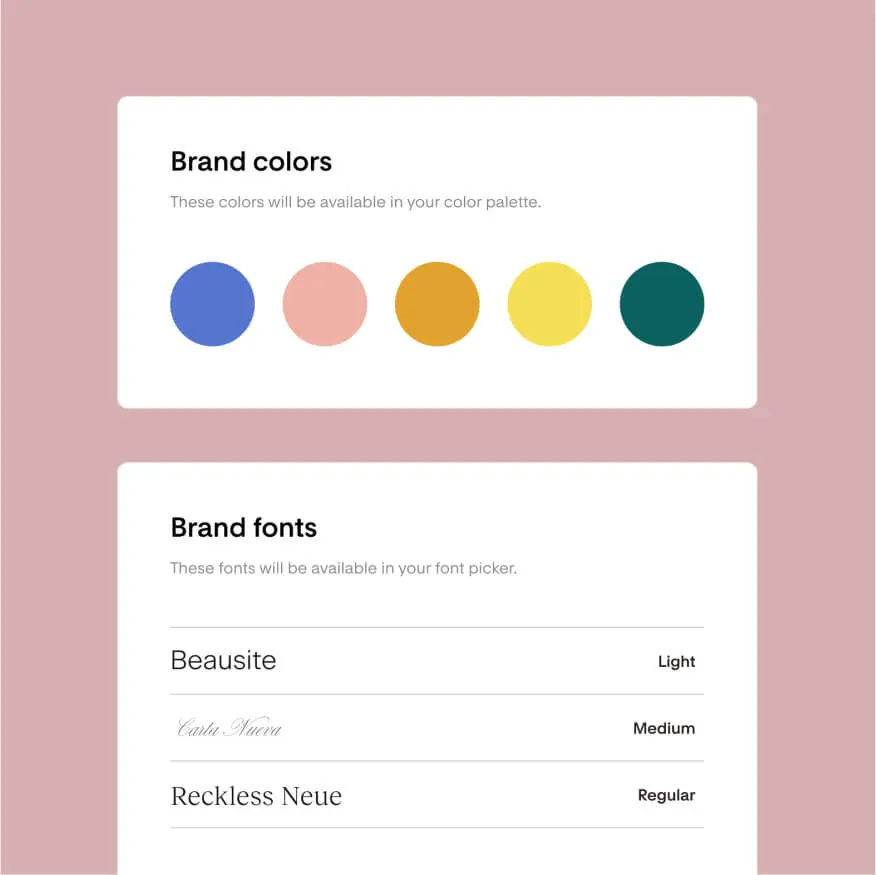 Custom fonts
Finally make your emails on-brand by uploading custom fonts directly into our design editor.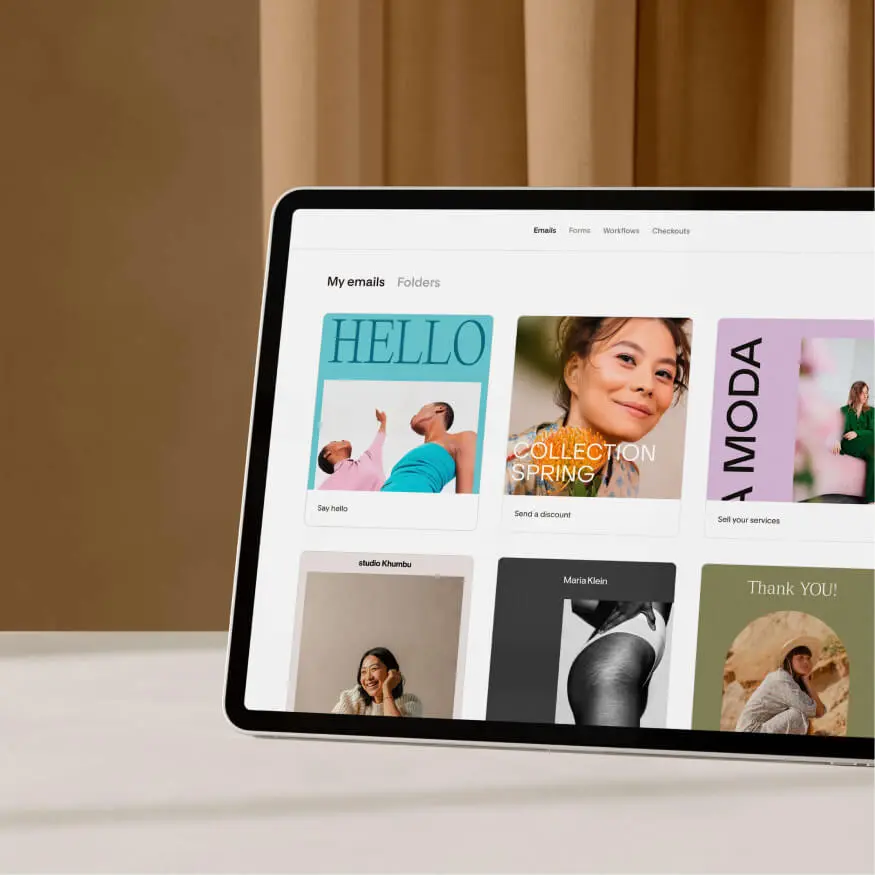 Templates that put your brand first
Gorgeous, highly customizable email and form templates make your brand shine across all devices.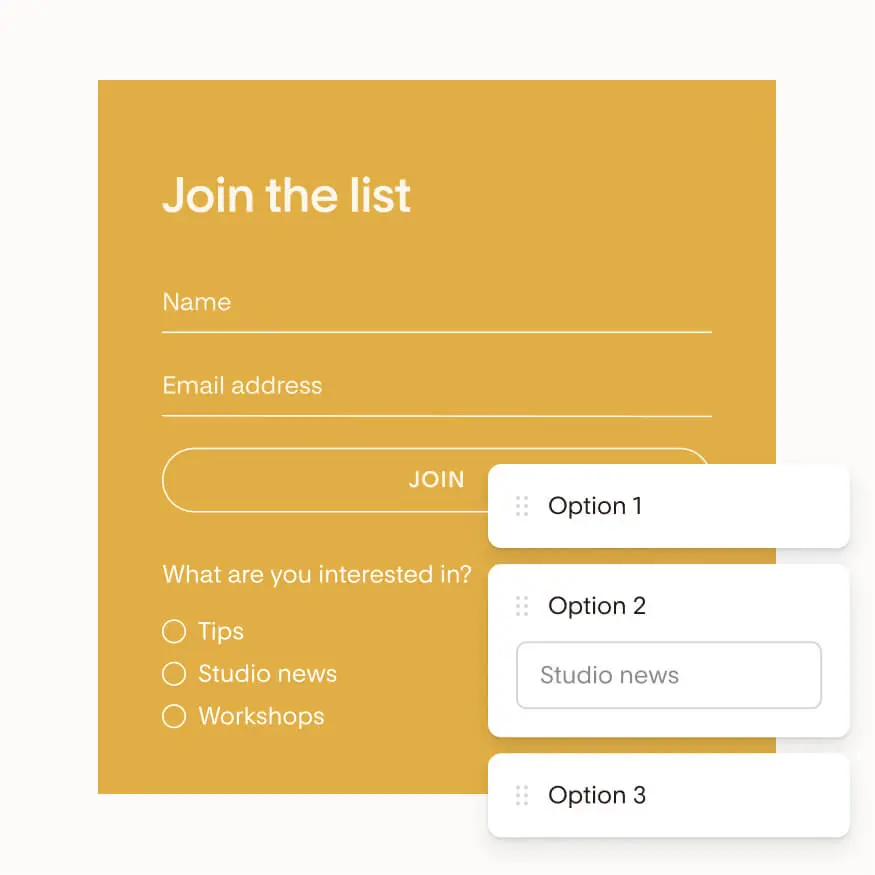 Forms preferences
Let your subscribers tell you what they want to hear about and automatically segment them based on their interests.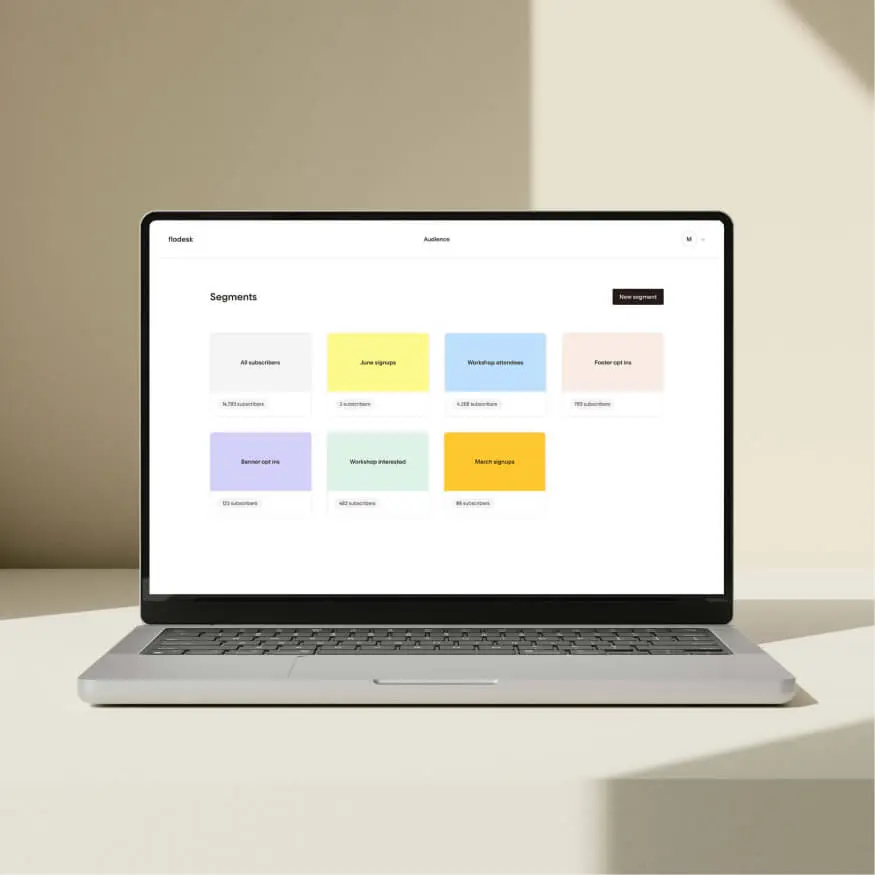 Advanced segmentation
Easily organize your subscribers into groups so you can tailor content to specific audiences and stay hyper-relevant.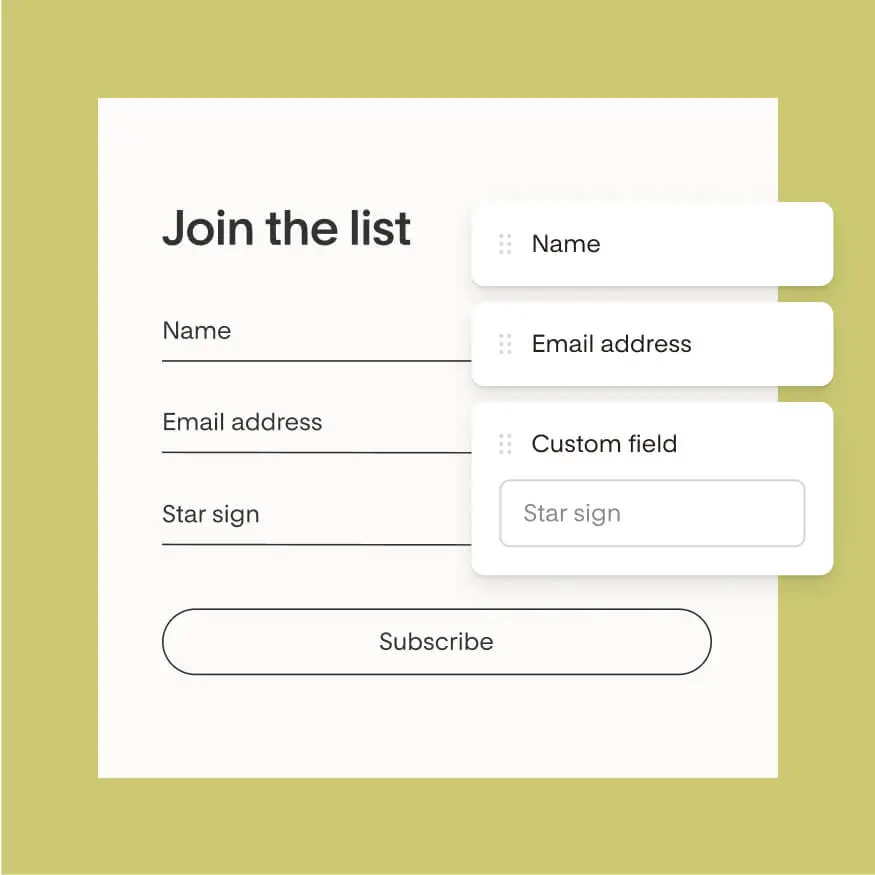 Custom fields
Ask subscribers anything with custom form fields—then use that information to add deep personalization to your emails.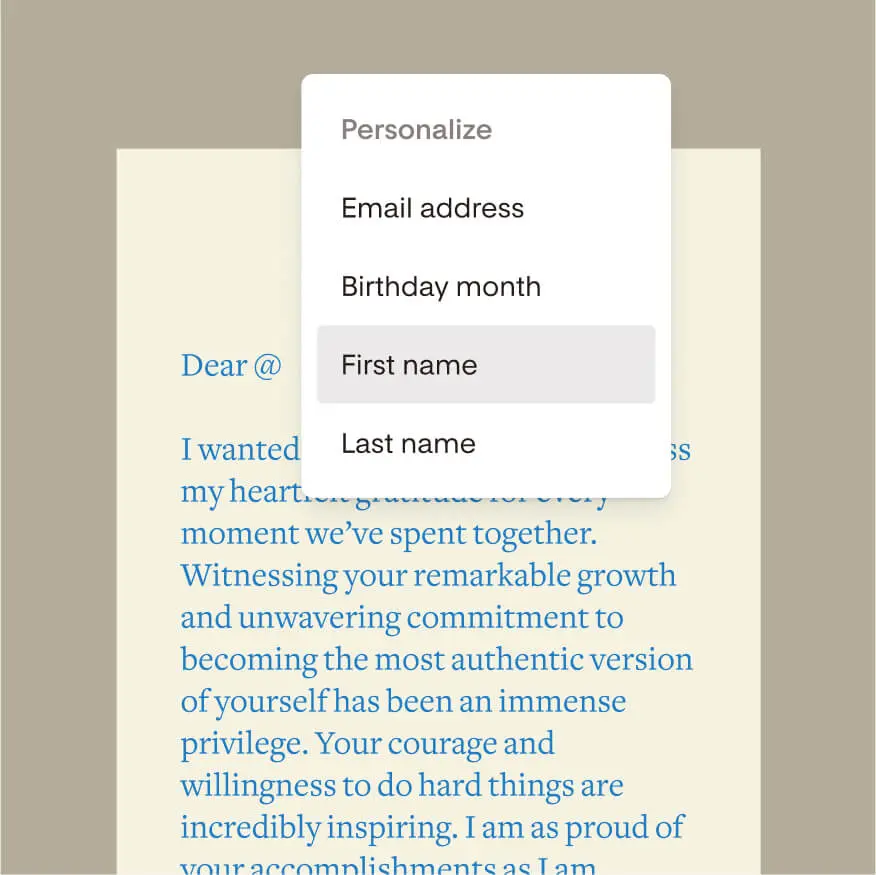 Deep personalization
Make your subscribers feel like you're speaking directly to them with personalization in your emails' content and subject lines.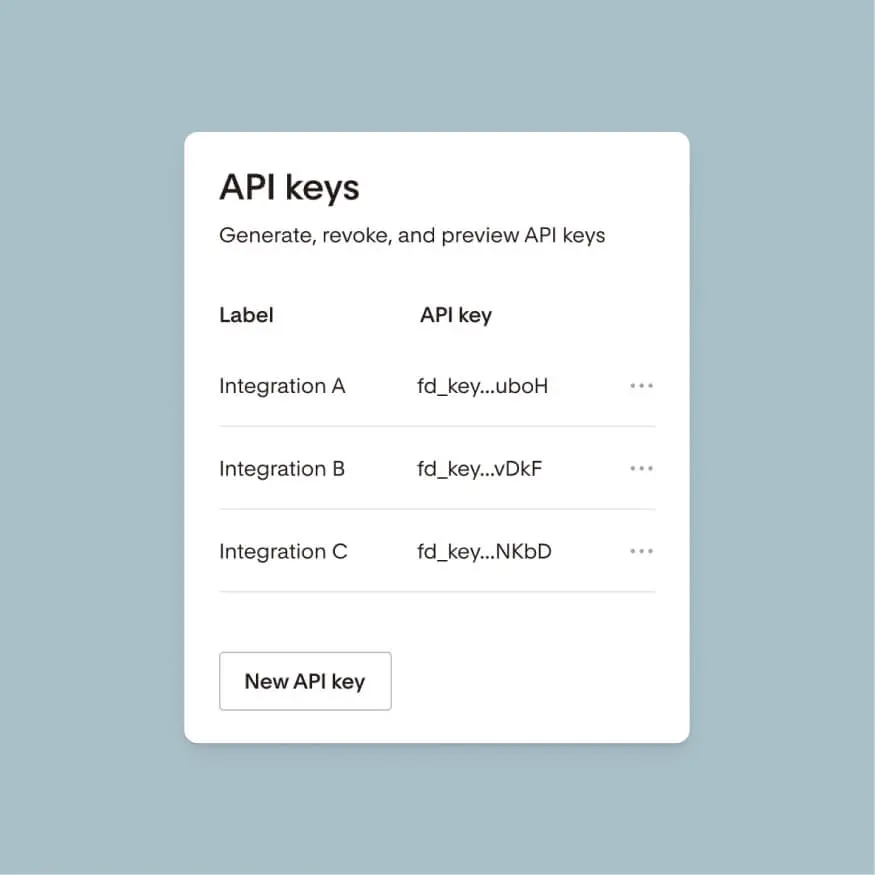 API
Developer tools to connect Flodesk with your custom website, online store, third-party tools, forms, and apps.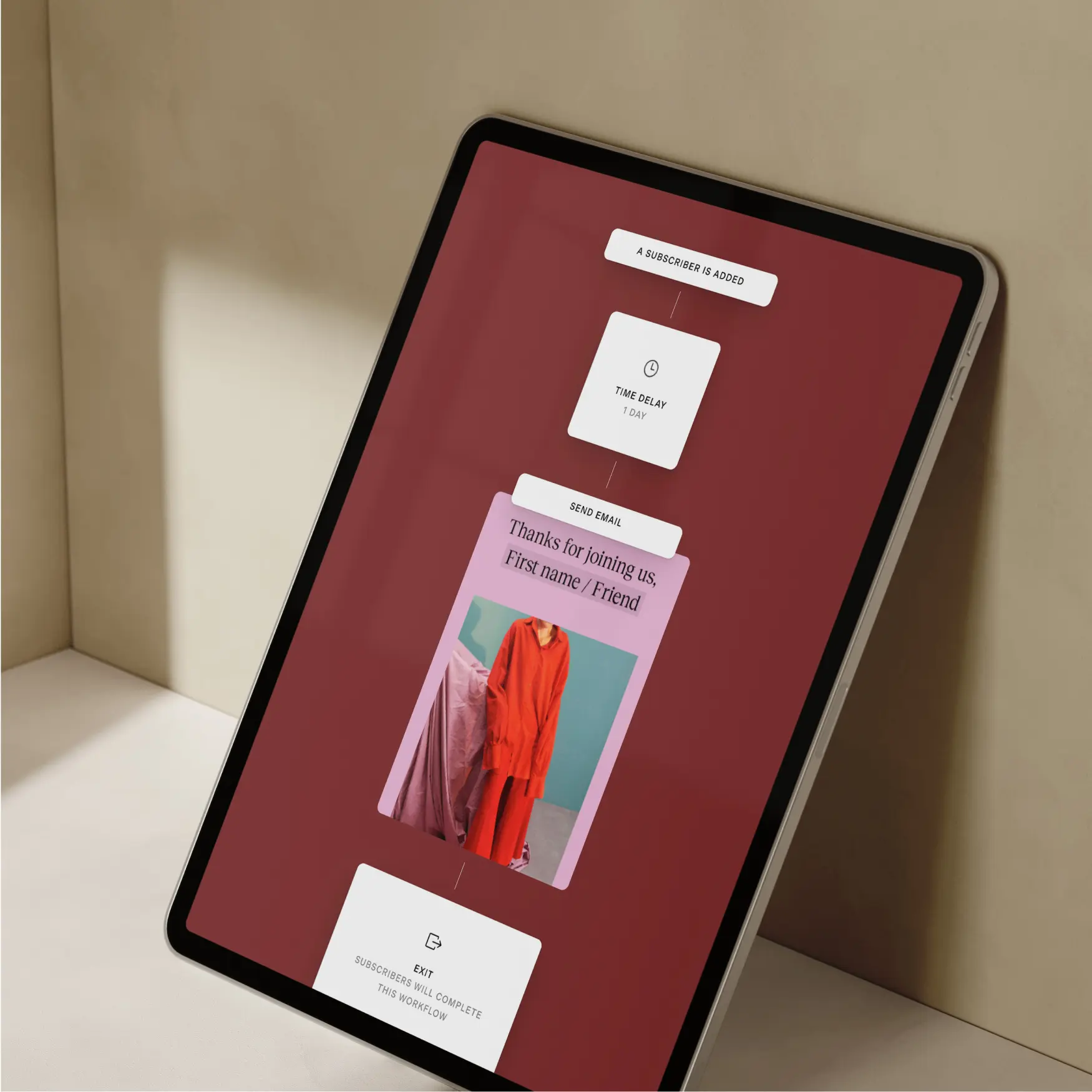 Automations
Easily set up powerful email automations to help you build relationships and make money while you sleep.
Unlimited emails.
Forever.
You should never be penalized for growing your list.
Get unlimited access free for a full 30 days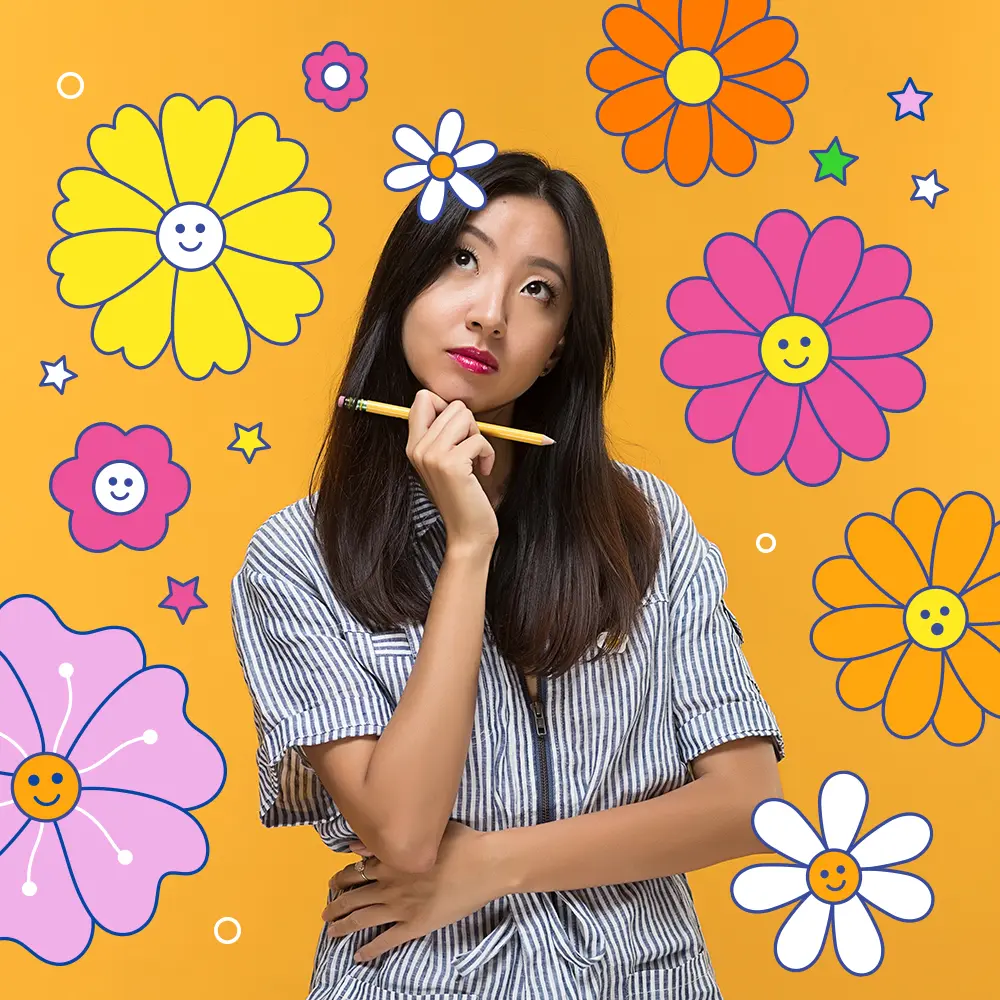 It's almost like we speak the same language. When I log into Flodesk, I don't feel like I'm in this technological land. It's like the platform speaks in fonts, images, and logos [like me]. It just feels like Flodesk is part of my brand as a small business owner. I sometimes joke that Flodesk is part of my team.
"
Dingding Hu, @huishungry
open rate than industry average.
What is email marketing software?
+
How do I start email marketing?
+
What are the most important features of an email marketing platform?
+
Is there a free version of Flodesk Email?
+
How much is Flodesk Email a month?
+
Does Flodesk have landing pages?
+
Does Flodesk have email tags?
+
Does Flodesk offer email automation?
+
Does Flodesk offer forms?
+
How do I monetize my email list?
+
Does Flodesk integrate with Shopify?
+
Does Zapier work with Flodesk?
+
How do I migrate from Mailchimp?
+
Can I resend an email to non-openers?
+
What's included in Flodesk Email analytics?
+
Where can I learn more about how to use Flodesk Email?
+
Can I contact someone from your team?
+
THE WORLD NEEDS
WHAT YOU'VE GOT