Automations that build
relationships and make
money while you sleep.
Get started automating a tailored personal journey for each subscriber.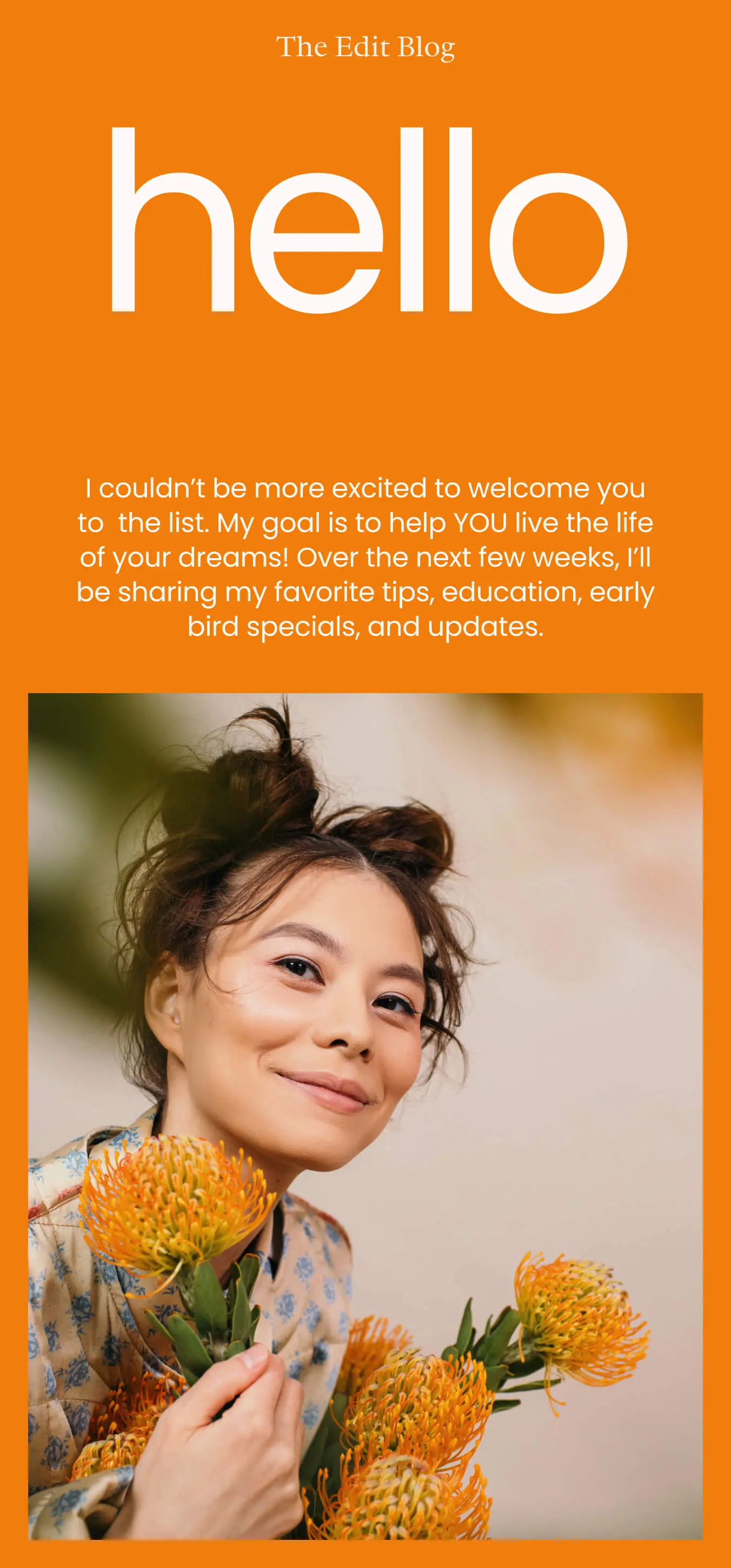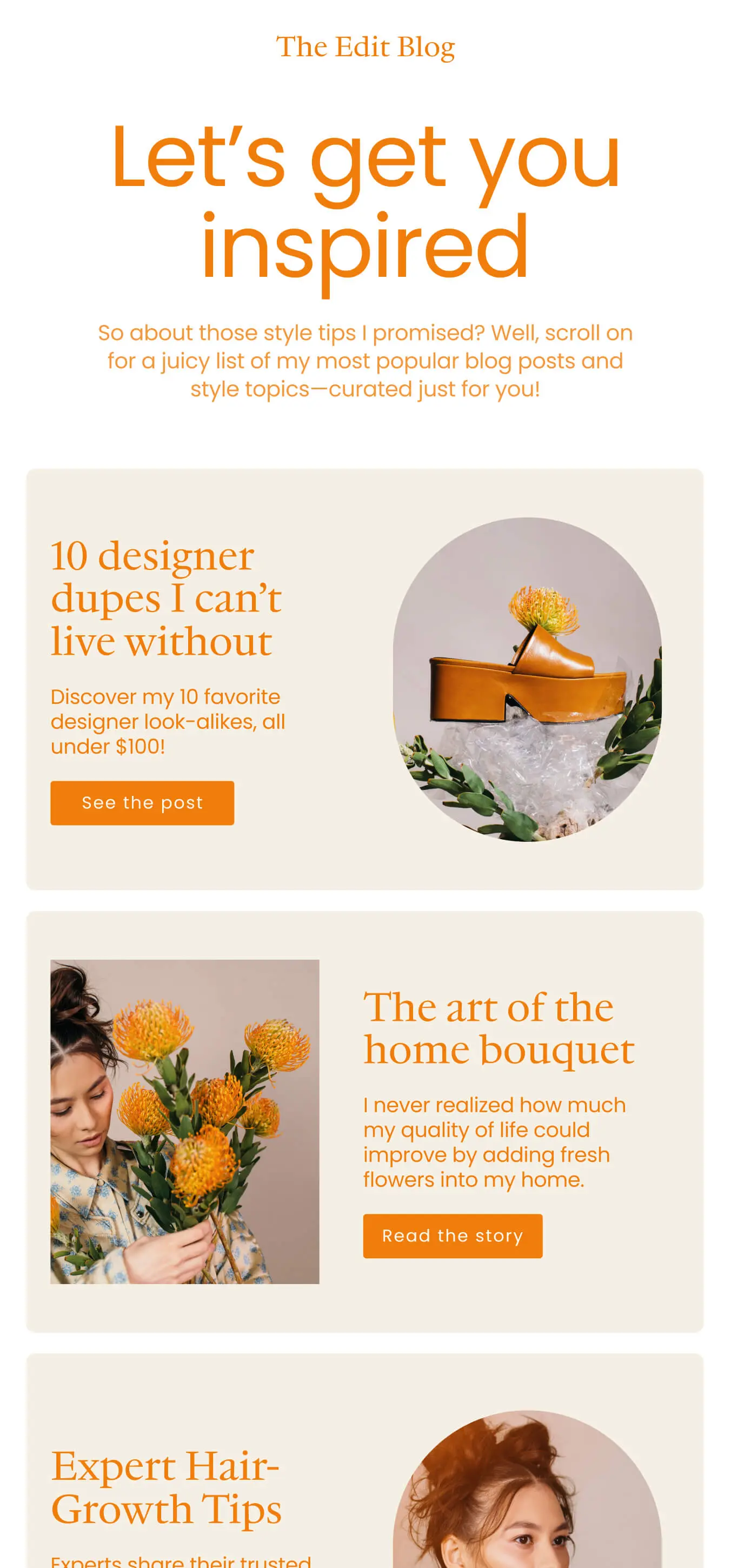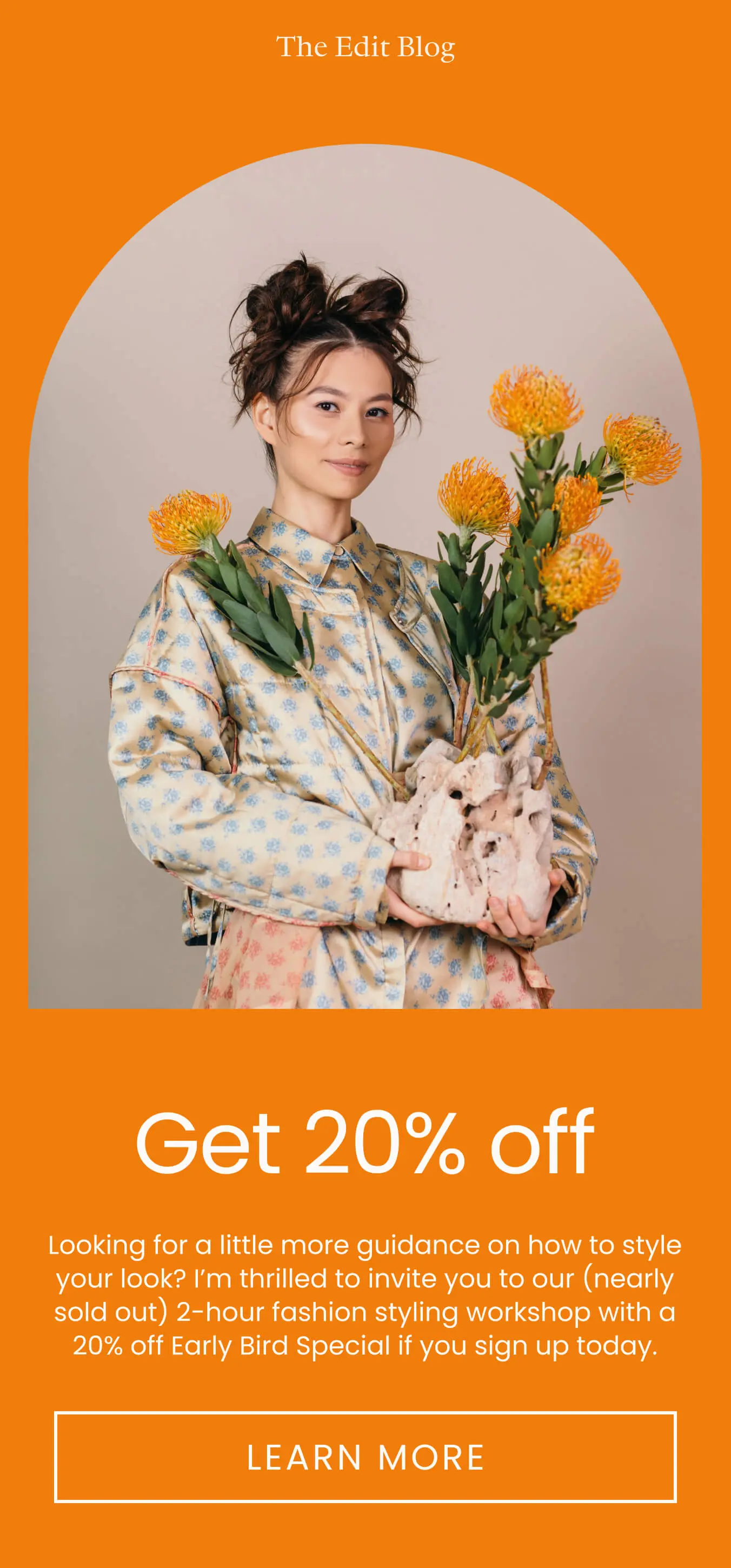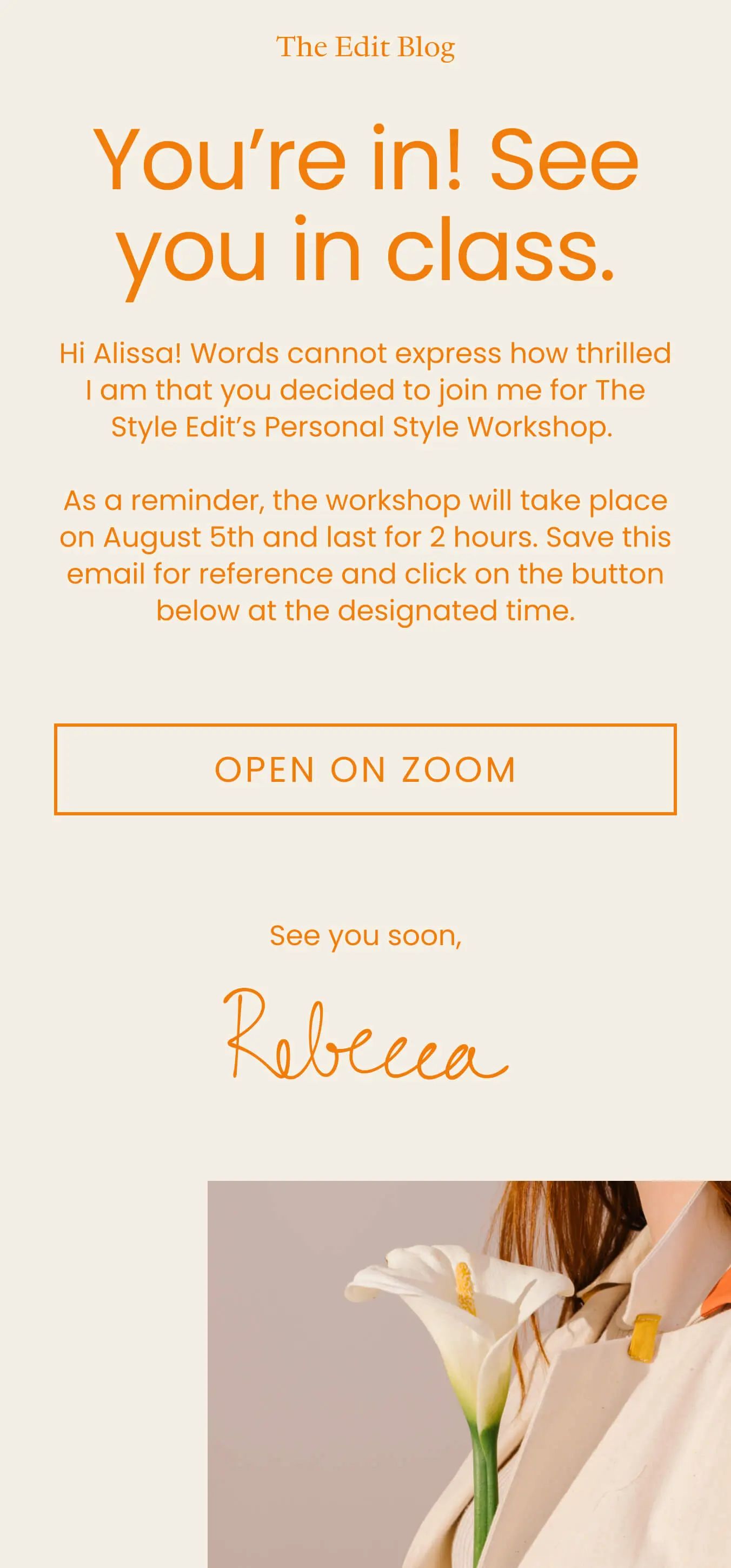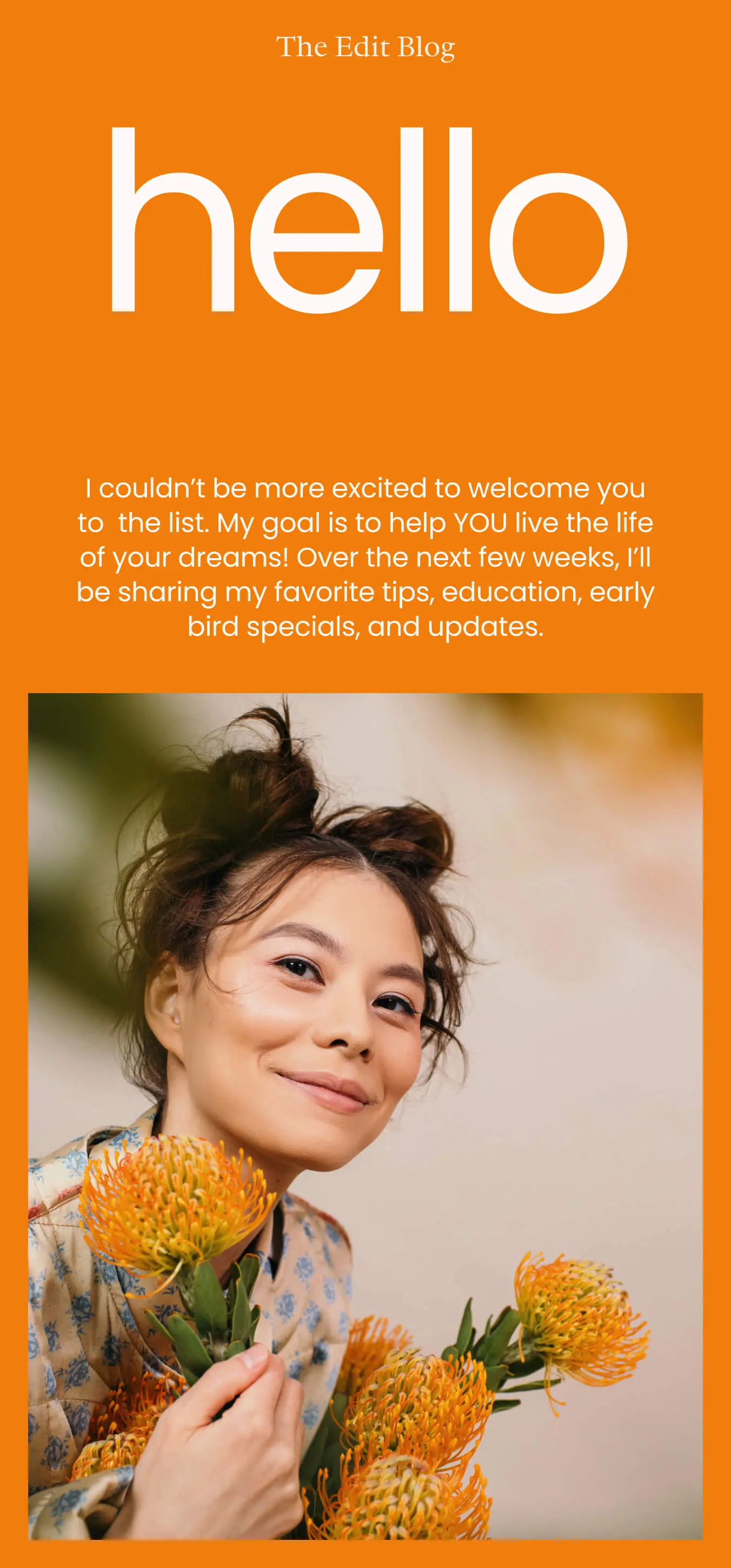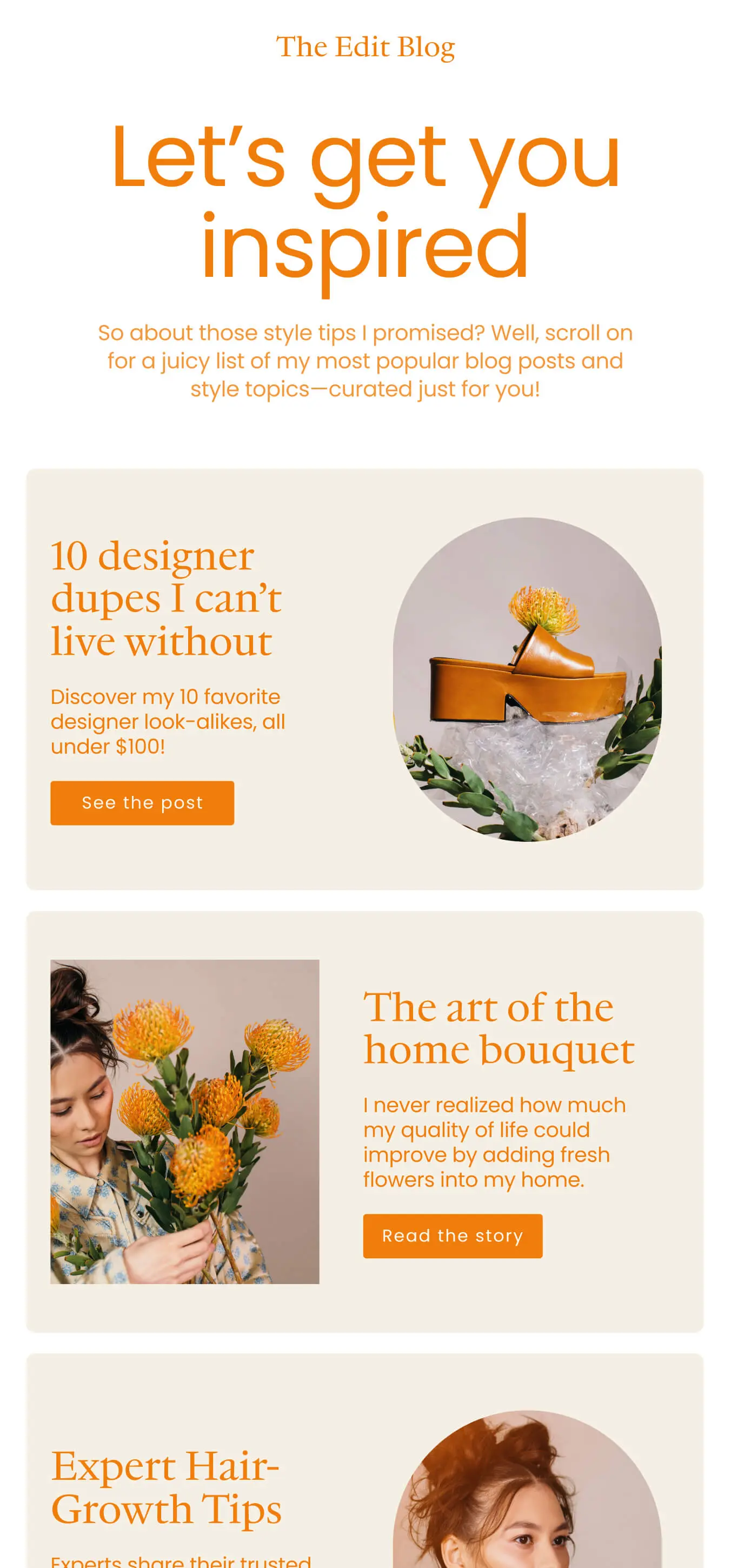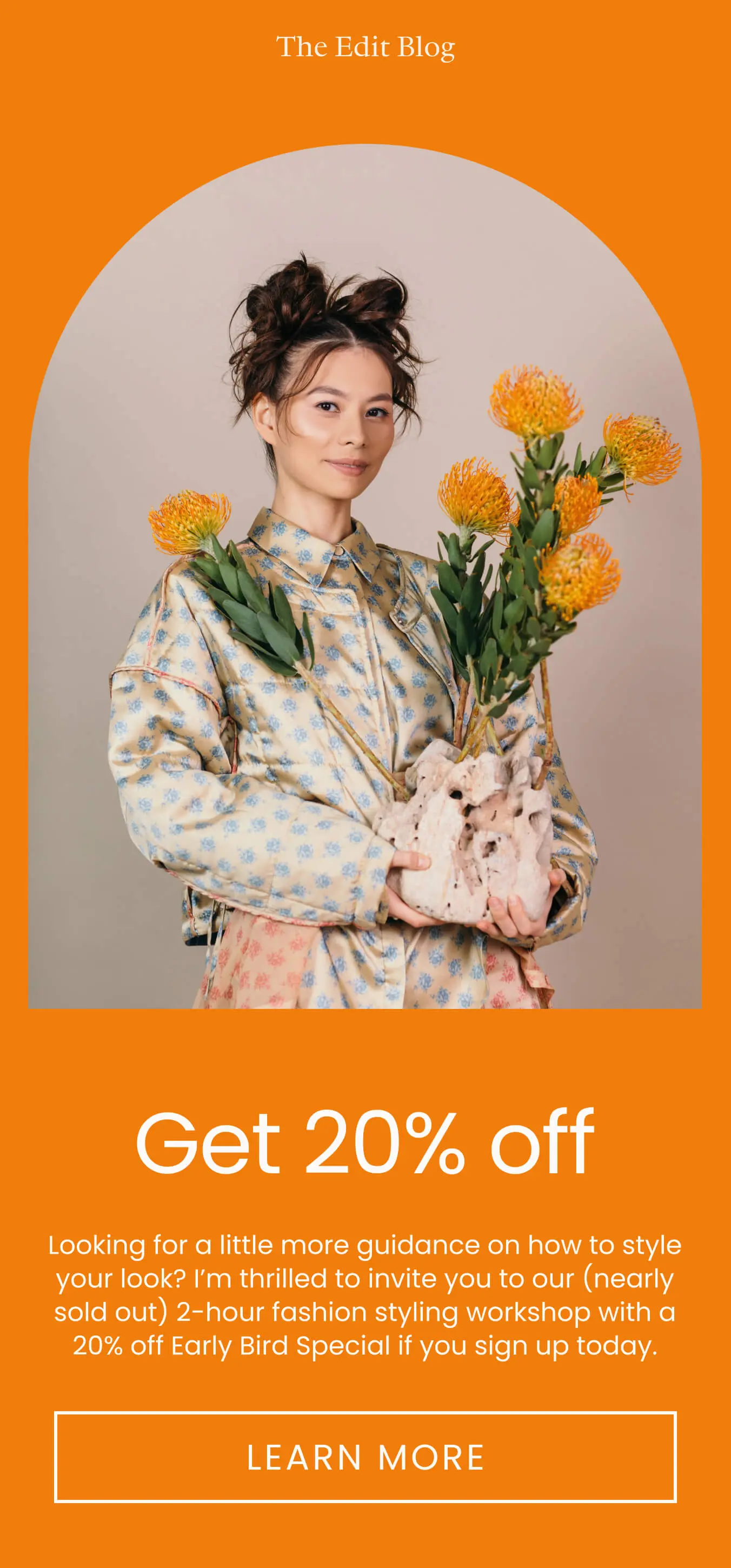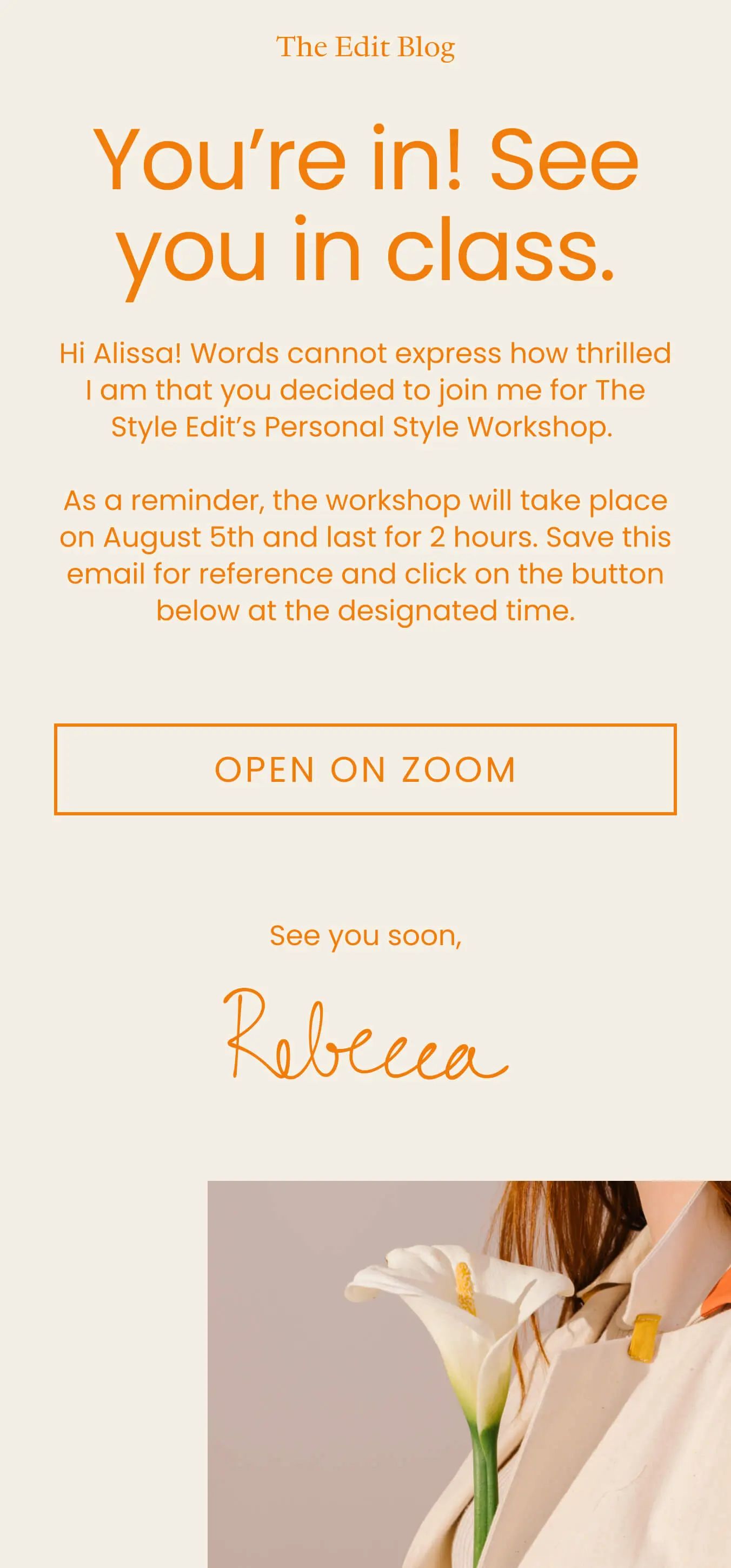 FIRST THING
Send welcome email
Discover what
you can do with
Flodesk Workflows
Set up your automations. Finally.
Our intuitive visual builder makes publishing an automated series of beautiful emails a breeze. No more putting it off—you got this!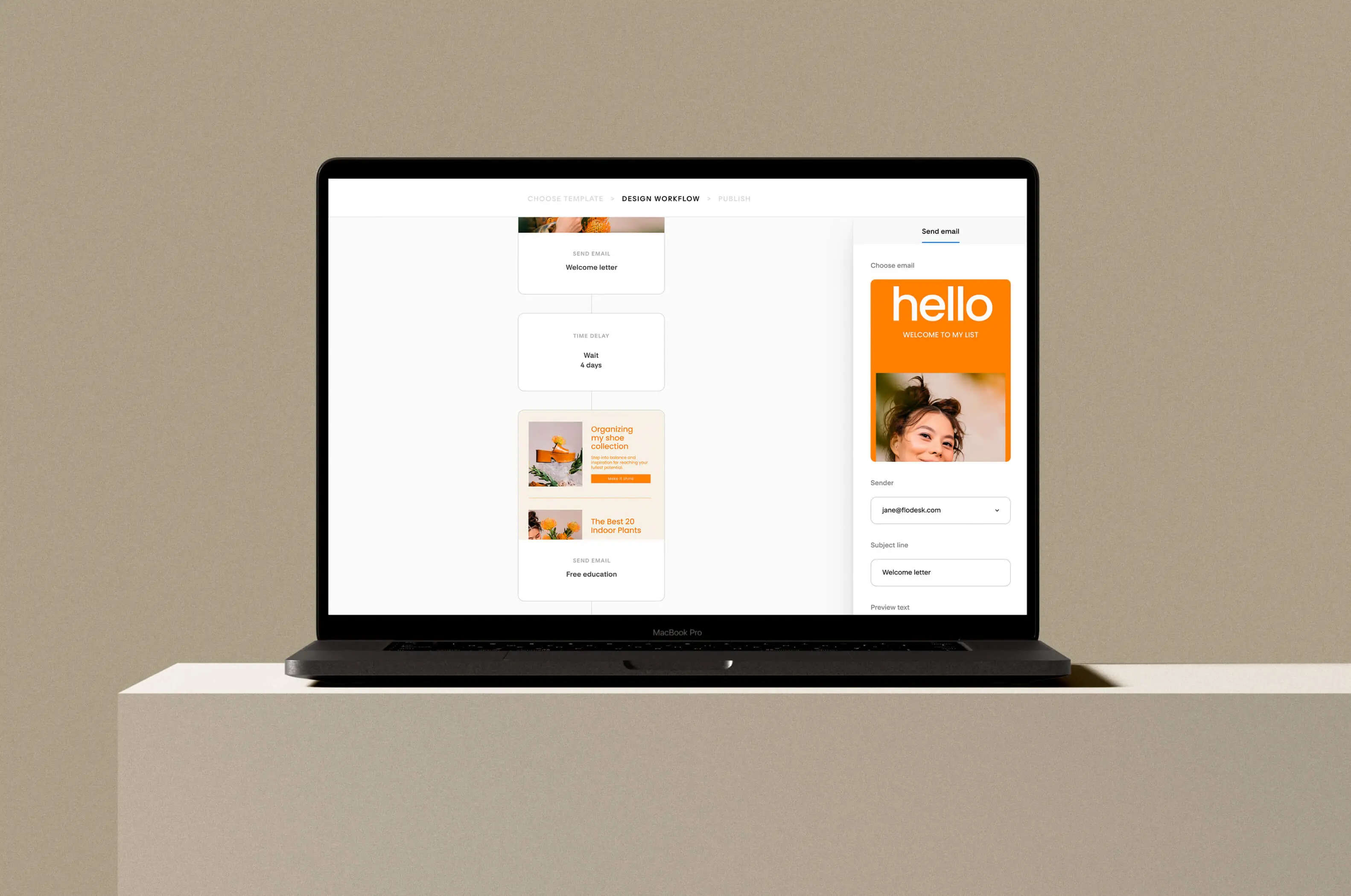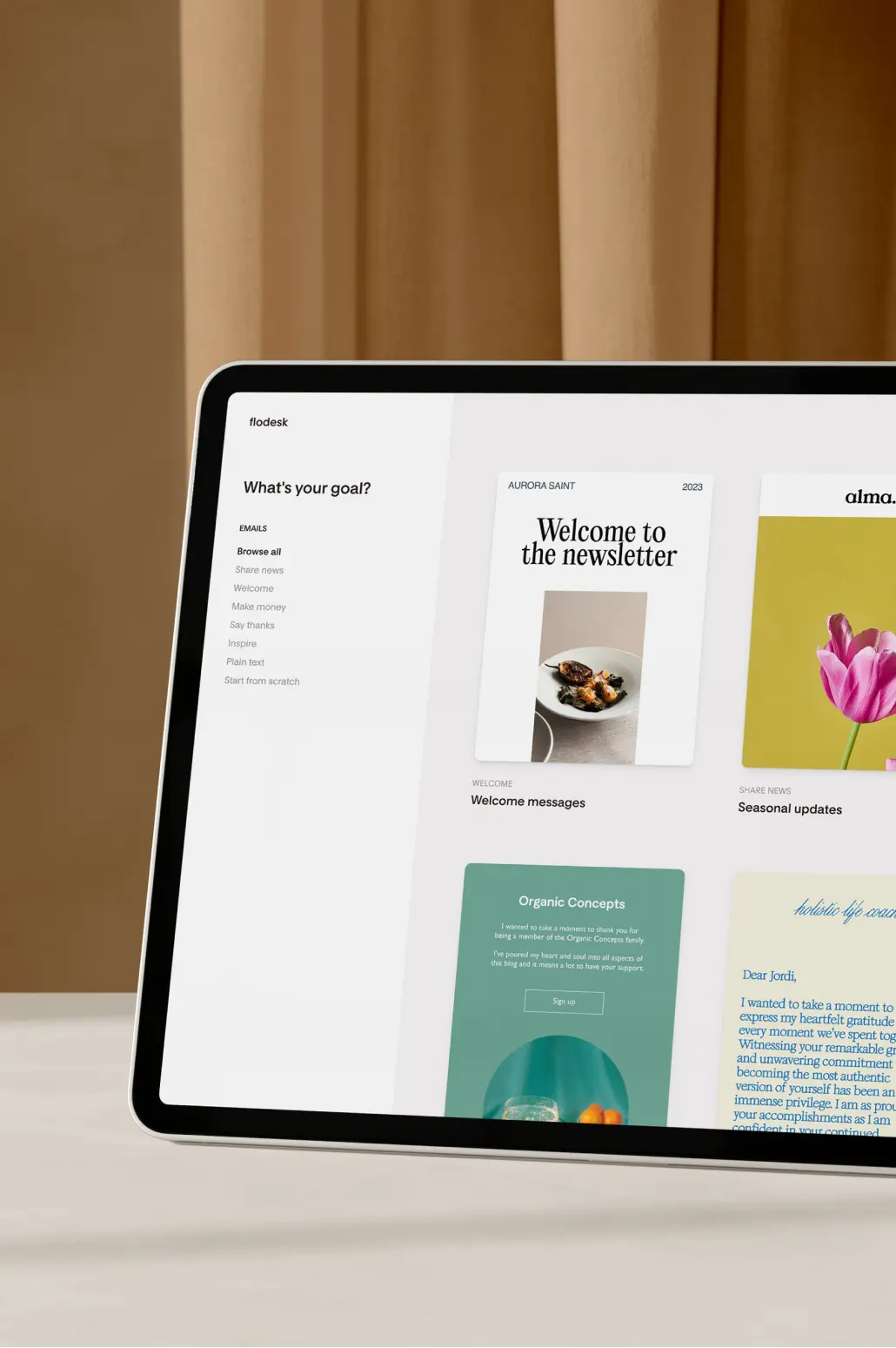 Choose a template or start from scratch
Easily design a welcome series, sales sequence, post-purchase follow-up, freebie delivery, and more.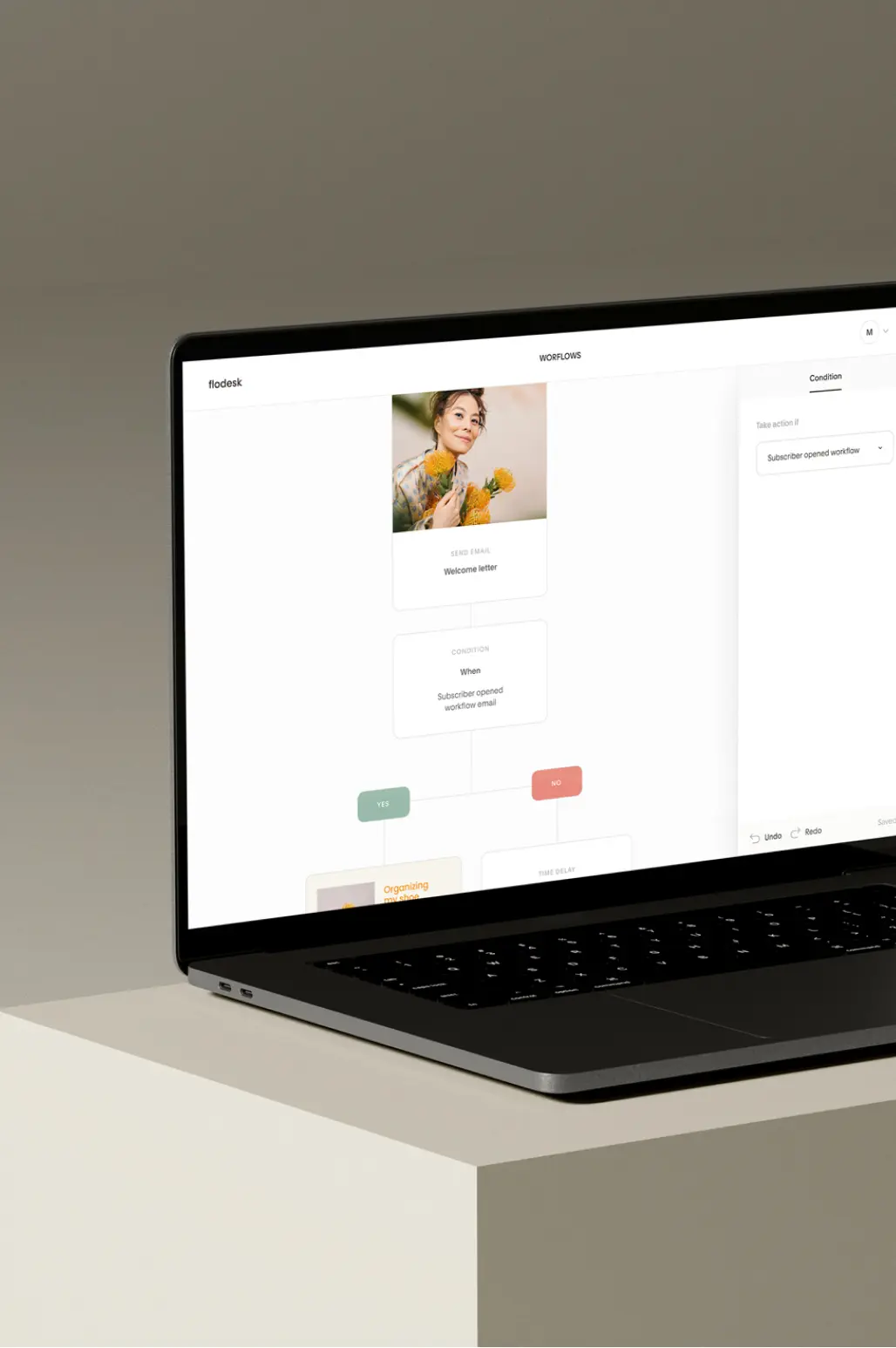 Set automation rules and publish
Send the right thing at the right time based on checkout sales, email opens, link clicks, time periods, custom fields, and more.
Connect your favorite apps.
Integrate through Zapier, Pabbly Connect, Flodesk API, or directly with Shopify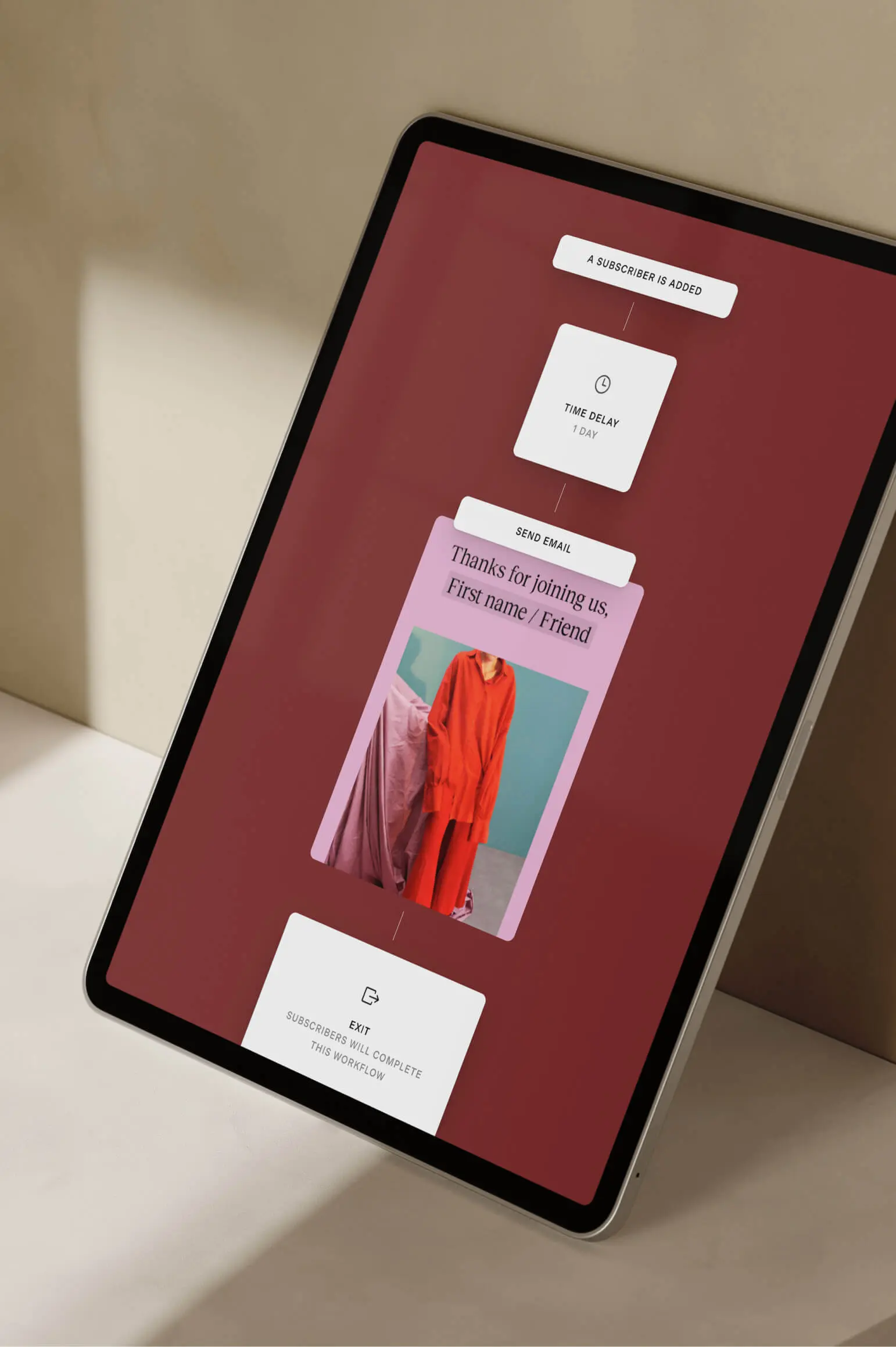 Treat every subscriber as the unique individual they are
Craft a tailored journey based on what subscribers share or the actions they take. Share personalized content that resonates at every step of the way.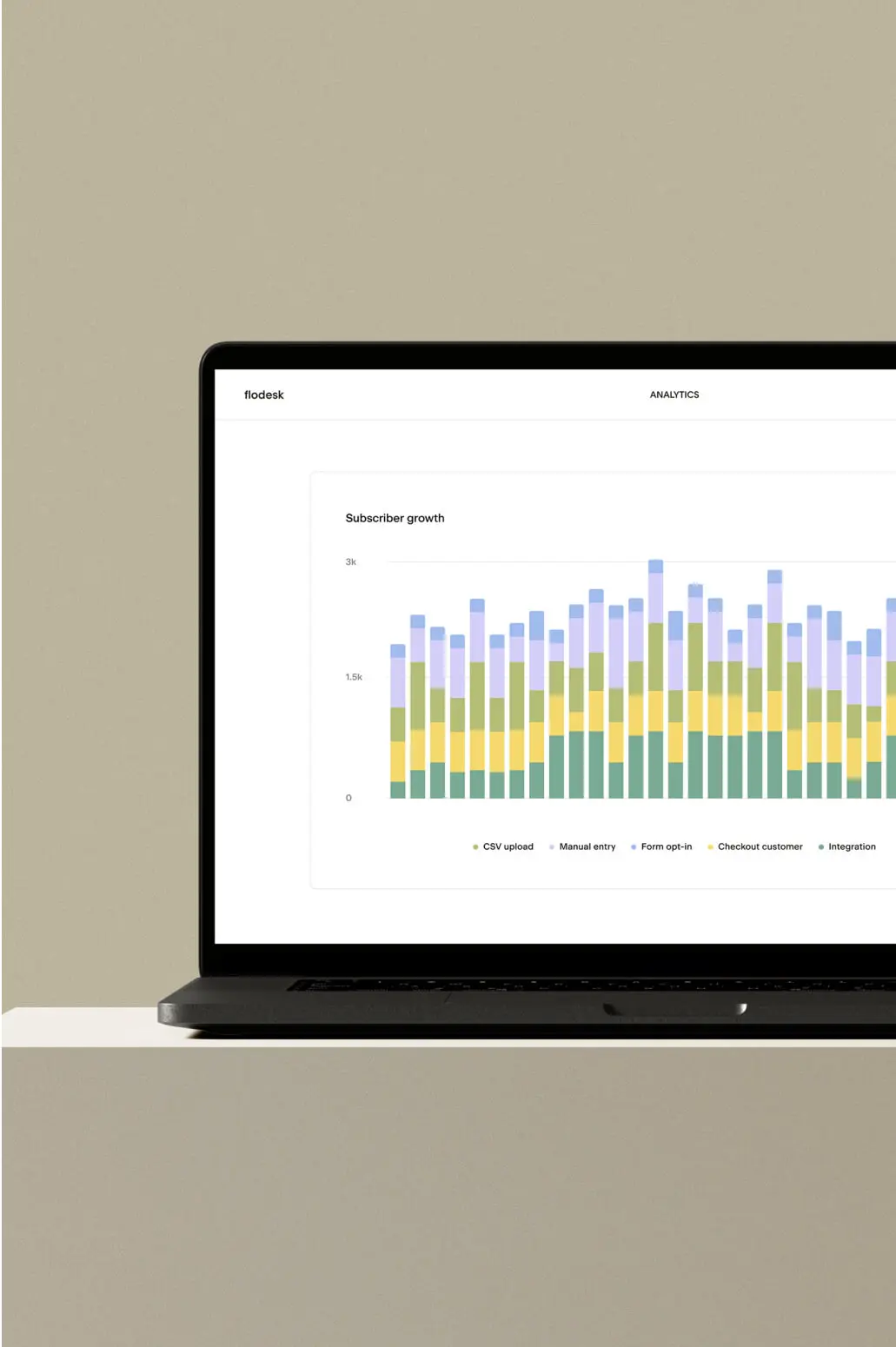 Stay up-to-data
Use analytics to see a snapshot of how all automated emails are performing, how subscribers are engaging over time, and which workflow has the most unsubscribes.
Get unlimited automations, unlimited subscribers, and unlimited emails. You should never be penalized for growing your list.
Get unlimited access free for a full 30 days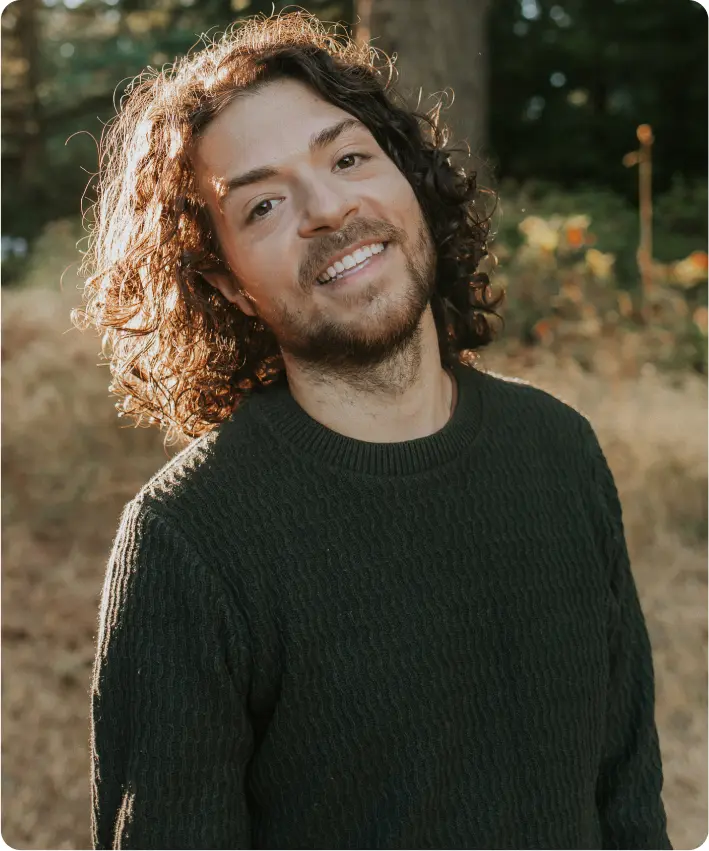 I struggled to find an hour each week to create an email. My team and I developed a year's worth of newsletters over three weeks and used Workflows to automate sending them. Now, new subscribers are automatically added to my nurture sequence, and I can keep in touch with my audience every week. Nurturing my audience with Workflows led to a single email resulting in $61,000 in sales!
"
Cody Hays, @marketingmissionorg
Flodesk members have nurtured more than
subscriber relationships.
What is email workflow automation?
+
Where can I find a Flodesk workflow tutorial?
+
How can workflows help me?
+
How do I create a workflow automation?
+
What kind of workflows can I create?
+
What kind of automation rules are available?
+
What's included in workflow analytics?
+
Are workflows included in my subscription?
+
THE WORLD NEEDS
WHAT YOU'VE GOT