16 Opt-in freebie ideas to grow your list with Flodesk
TL;DR: The secret to growing your list? An irresistible freebie offer your audience can't wait to get their hands on. Discover how Flodesk Checkout makes promoting and delivering your freebie easy—while growing your email list.
Opt-in freebies are the most effective strategy for growing your email list. They help your audience solve problems or reach their goals while converting them from page visitors or followers to subscribers. But creating a juicy opt-in freebie is only the first step—you need a powerful sales page that hooks your audience, gets them into your list, and delivers your offer.
If you're wondering how to grow your list with opt-in freebies, you've come to the right place. Get inspired by our top 16 freebie ideas and discover how you can gain more opt-ins with Flodesk Checkout—beautiful sales pages, online payments, and instant product delivery, all in one place.
What is an opt-in freebie, and why do you need one?
An opt-in freebie is simply a free item you offer in exchange for someone's email address. Opt-in freebies come in all shapes and sizes—from digital downloads and online courses to exclusive communities and mini-challenges. Typically, businesses use freebies to encourage opt-ins and give their audience a taste of their offerings and expertise.
Freebies can be incredibly powerful tools for growing your email list because they give your audience an opportunity to gain value without spending a dime. Most importantly, they're likely to attract subscribers who are already interested in what your brand offers—making them more likely to become paying customers in the future.
Every business should have an opt-in freebie. Why? Because in addition to being the most effective list-building tactic, they offer added benefits like:
Establishing industry authority
Building trust and engagement
Showcasing your brand's expertise and value
Fostering brand loyalists and future customers
Turn visitors into buyers with Flodesk Checkout
Get beautiful sales pages, online payments, and instant product delivery—all in one place.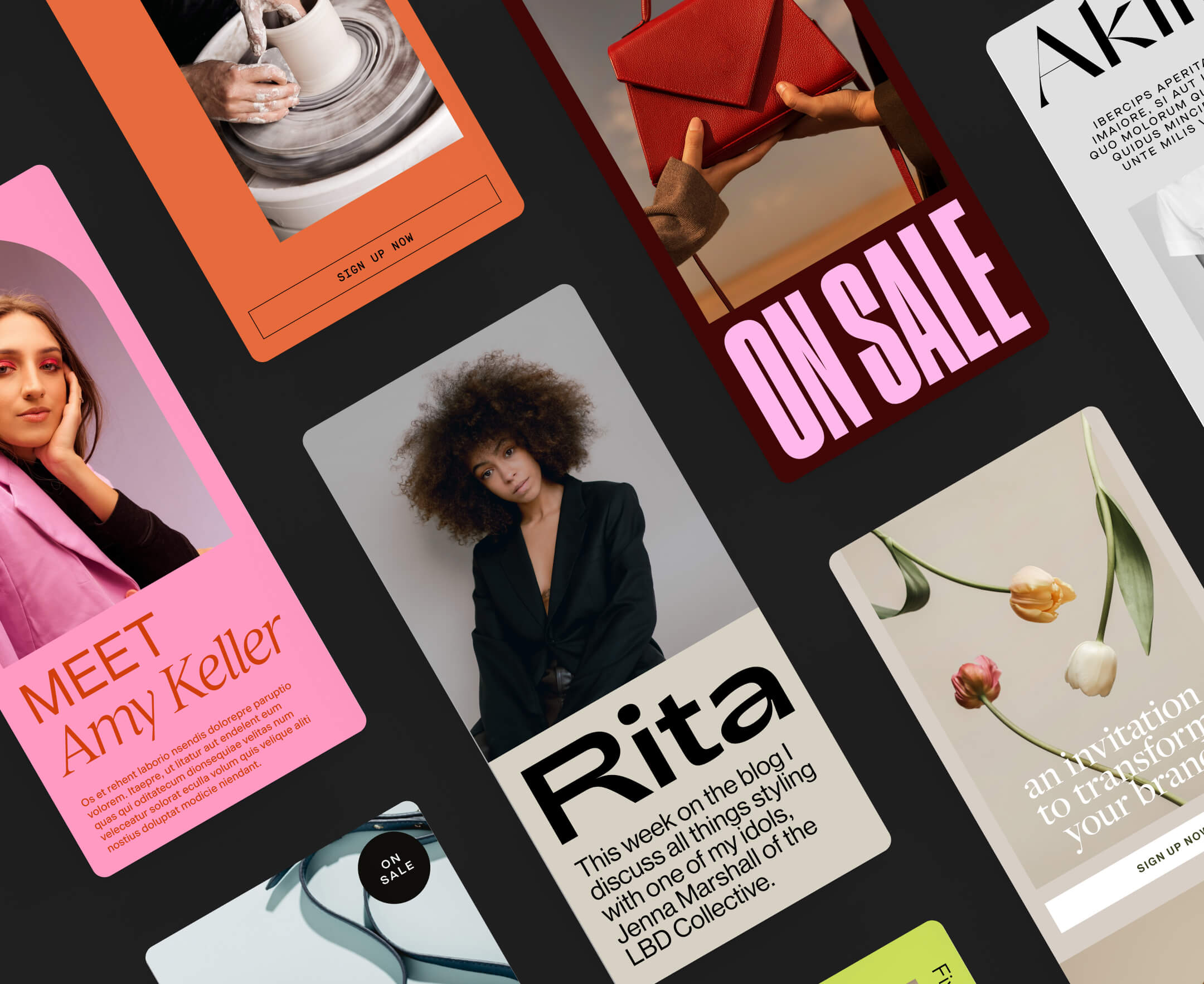 What kind of opt-in freebies can you create?
The sky's the limit when it comes to opt-in freebies. Turn your expertise into an ebook, mini course, or masterclass. Create downloadable calendars, spreadsheets, checklists, and Canva templates. Develop a fun quiz that teases your products and services. There's no stopping what you can create.

No matter what kind of opt-in freebie you choose to offer, ensure it includes the following:
Tips, strategies, tools, or resources. By serving subscribers before selling, you're educating your audience while building trust and warming them up for future sales.
Your brand name, logo, fonts, and colors. Create a lasting first impression with a beautiful opt-in freebie that wows subscribers. Make your content instantly recognizable with distinctive branding at every touchpoint.
How to connect with you. Ensure you include your email, social links, website, or contact info in your freebie so that new subscribers know how to reach you to learn more or make a purchase.
A clear next step. Don't leave new subscribers wondering what comes next—tell them exactly what you want them to do after accessing your freebie. Include closing calls-to-action (CTAs) like "Book a discovery call" or "Place your order" with links to take action.
Start by brainstorming topics that complement the products or services you offer. Then, reflect on your audience's frequently asked questions and develop content that addresses them.

Showcase the unique value your brand offers, plus the personality behind it. Freebies are the perfect opportunity to stand out from the crowd and hook subscribers on your brand from the start. You've got this!
How can you grow your list with an opt-in freebie?
Promote your opt-in freebie and start growing your list with a sales page. Sales pages can turn your social media followers into subscribers by showcasing the benefits of your offer and encouraging visitors to "access now."
With sales pages, you can provide enticing details about your freebie—like what they'll gain, how they can get it, and testimonials from people who love it. And because they lead opt-ins into your sales funnel, you can easily direct them to your other paid offers or brand channels upon freebie delivery.
Get beautiful sales page templates, online payments, and instant product delivery—all in one place—with Flodesk Checkout. A stunning sales flow is just a few clicks away. Try it free.
After creating a sales page for your opt-in freebie, promote it on your other marketing channels. Use social media to pitch your freebie and drive traffic to your sales page.
16 opt-in freebie ideas to jumpstart your list
When it comes to opt-in freebies, the possibilities are truly endless. Get inspired by our top 16 opt-in freebies ideas to convert your followers and page visitors into subscribers.
1. Ebook or guide
Turn your expertise into a valuable ebook or guide that provides valuable insights, knowledge, or how-tos on a specific topic within your niche. Connect your content to a current service or product you offer so readers can "buy now" to gain even more value.
For example, a digital marketing agency can create a free "Instagram strategy guide for beginners" ebook and close with a promotion for their social media marketing services.
2. Quiz
Create an interactive quiz that gives your audience a fun assessment of their knowledge, needs, or traits while pointing them toward the perfect solution to their problems: your business.

Quizzes are great for engaging your audience in a non-salesy way while prompting "aha!" moments that create clear connections between your brand and their needs. They're also a playful way to show off your personality.
3. Checklist
Help your audience stay organized or simplify tedious processes with a handy downloadable checklist. Share a list of your top tools and resources, weekly to-dos, seasonal task lists, recipe ingredients, and more. Give subscribers the simple satisfaction of ticking items off their checklist in pursuit of their goals.
4. Video tutorial or webinar
Develop valuable video tutorials or recorded webinars your audience can't wait to watch. Video makes it easy to visually demonstrate processes, share key insights, and showcase your personality in a quick, digestible format.
It's also an ultra-engaging way to deliver information because it gives you more control over how your freebie content is presented—ensuring that subscribers walk away with a better understanding of your brand's expertise.
5. Free challenge
Everyone loves a challenge, right? Challenges help hold people accountable and get them to take action quickly. If someone feels they need help or guidance, they might sign up for a challenge to gain extra support at every step.
Develop a free challenge that leads your audience toward an exciting goal. Keep it fast and hyper-focused with a 3-day, 5-day, or 7-day challenge. Foster long-term habits with a lengthier challenge that spans 30 days or more. Some challenge examples include:
30-day social media challenge
7-day workout challenge
5-day cooking challenge
2-week writing challenge
Challenges often require more time and effort than other freebies, but they can be powerful tools for fostering a tight-knit community of brand loyalists and boosting long-term sales.
6. Planner or calendar
Offer printable planners or calendars to help your audience meet their goals and schedules. Customize your printables to match your brand and tie it back to your niche.

For example, a photography business could create a planner with industry-specific bonus sections, like equipment to bring, shot lists, and photoshoot dates.
7. Templates
Save your audience time and effort by providing ready-made tools, like customizable templates. Create templates for resumes, social media graphics, email newsletters, blogs, organizational skills, and more.
Build them in tools like Adobe Photoshop, Canva, Figma, or Notion. Drive opt-ins to your free templates and boost sales with an upsell for paid complementary templates at checkout.
8. Worksheet or workbook
Provide downloadable worksheets or workbooks that get your audience to actively engage with the content you're teaching and put your tips into practice.
Workbooks can deepen subscribers' understanding of content while highlighting areas for improvement—providing the perfect opportunity for you to pitch your business as a solution.
9. Spreadsheets
Simplify complex tasks, like tax prep and expense tracking, with useful spreadsheets and templates. Give subscribers an easy-to-use file they can use to get organized on their own, then upsell them with complementary products and services that can ease tasks even further.
10. Printables
Create fun printables like inspirational quotes, wall art, or coloring pages. Subscribers can easily download, print, and enjoy your freebie for their personal use.
If you're a creative business owner, printables are an excellent way to showcase your art and design skills while giving your fans a taste of your creativity—keeping your brand top of mind for future sales.
11. Community access
Grant exclusive access to a private community, like a Facebook group or Slack channel, where subscribers can connect, share ideas, and engage with like-minded individuals. Using community access to drive opt-ins can be an effective way to grow your list, as it creates a sense of exclusivity and desirability that makes people want to sign up.
It also gives you an extra platform to share insider news, tips, and resources—plus early bird access to sales.
12. Resource list
Curate a valuable collection of resources, tools, or recommended reads within your niche. Resource lists and libraries are the perfect way to give your audience instant access to multiple resources you recommend, which provides incredible value and showcases your industry expertise.
13. Mini course
Deliver bite-sized, actionable lessons in a mini course. Many people associate "courses" with more value than other online offers because they typically provide actionable how-tos with a clear end goal. Some examples of mini courses include:
Gardening for beginners
5-days to a healthy skincare routine
Adobe Lightroom mini course

By pooling your expertise into a mini course, you can engage new subscribers in a connected learning experience that gets them into a regular habit of looking for your emails—and seeing your brand as a trusted expert.
14. Cheat sheets
Share quick reference cheat sheets or helpful hacks that immediately benefit your audience. Cheat sheets give subscribers an all-in-one source of information that they can reference repeatedly to accomplish tasks. You can optimize your cheat sheet freebie for digital devices or turn them into printable downloads.
15. Content Bundle
Create a powerful freebie bundle by combining multiple resources into a comprehensive kit. Bundles are like the "ultimate guide" of freebie offers—they pack tons of information into one resource and provide immense value.
Content bundles are an excellent option for SMBs with multiple existing freebie offers. Instead of encouraging opt-ins for each freebie, you can combine your resources into one irresistible offer your audience can't wait to get.
16. Coupon code
Give new subscribers an exclusive coupon code or discount, incentivizing them to join your list to save—hopefully driving them to make an immediate purchase or take advantage of a special offer. Deals not only encourage list growth—they also drive sales.
By promoting exclusive opt-in discounts, you're showing your audience one core benefit of being on your list from the start: getting insider discounts and exclusive special offers.
Start turning visitors into buyers with Flodesk Checkout
Get beautiful sales pages, online payments, and instant product delivery—all in one place.
How to promote and deliver your freebie with Flodesk Checkout
Once you've chosen an incredible freebie to offer, it's time to create, promote, and deliver it. Flodesk Checkout makes it easy to design a sales page, set up payments, and deliver your freebie instantly. No website? No problem. Start growing your list in four simple steps:

1. Create a digital freebie offer
Turn your idea into a powerful freebie that addresses your audience's needs while positioning your brand as an industry expert. Include helpful tips, tools, or resources; add your brand, contact info, and a clear next step.
2. Design a beautiful sales page
A great opt-in freebie deserves a stunning checkout. Choose from one of our high-converting sales page templates—like this Simple Freebie template—or use your own with a link to a Checkout Only template.
Quickly customize templates to match your brand and start designing with Flodesk Layouts—our proprietary technology that lets you create gorgeous sales pages with custom fonts, branded graphics, and full creative freedom.
3. Set up payments
Configure your freebie's name, description, and price (make it free) in mere moments. Start collecting names, email addresses, and "subscribe" box ticks to turn page visitors into subscribers. Supercharge the experience with a glowing testimonial, custom opt-in message, and a paid upsell to increase sales.

With freebies, email addresses are a form of currency. While they might not boost your bottom line immediately, they'll help you grow your list so that you can nurture subscribers and convert them into customers later on.
4. Deliver instantly
Flodesk Checkout lets you deliver freebies instantly so you can start fostering relationships with new subscribers right away. Customize your delivery page with detailed instructions, direct downloads, and access to any upsells customers may have purchased.
Grow your list (and your business) with Flodesk Checkout
Turn your website visitors and followers into subscribers you can nurture all year round. Craft an irresistible freebie your audience will love, design a beautiful sales page, collect opt-ins, and deliver instantly. Grow your list with a single link that collects subscribers anywhere; boost your bottom line with freebie bonus offers and upsells. Flodesk Checkout makes promoting and delivering your freebie feel effortless.
Best of all, Flodesk Checkout seamlessly integrates with Flodesk Email—allowing you to automatically add subscribers to your list, then follow up with personalized messages. Growing your business could be this easy. Promise. Start free—no credit card necessary.